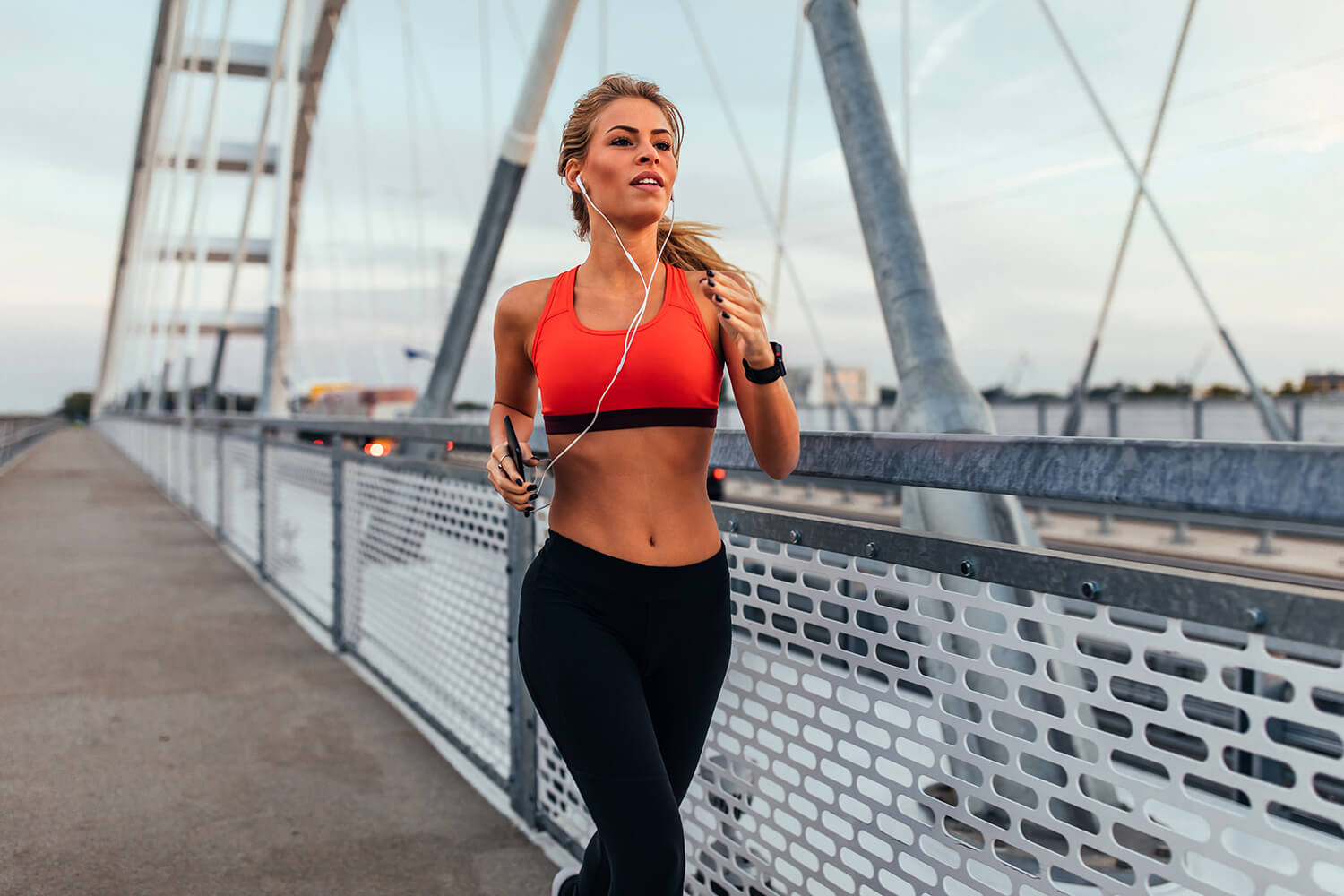 It's so exciting to look at the potential of a brand New Year and see just how much is available to you when you focus on the right details. If health is one of those essential details, why not step into this fresh year with the proper understanding of its priorities? Below, there are all sorts of health priorities to help you make 2023 as happy and as successful as you'd like it to be!
Top health priorities for a healthy 2022
As you'll learn below, excellent health will be an integral part of finding your way to success. It's so hard to understand just what healthy living are these days with all sorts of different perspectives on it, so let's take a human-based approach to healthy living so that you can feel at your best in ways that you might not have thought about at first!
1. Pick a type of exercise that fulfills you
Many of us will hop on a treadmill or do an aerobic workout because we feel that we have to. But what if you dedicated 2023 to find a type of exercise that you actually enjoy? 

When deliberately workout in a way that is actually fun, we're much more likely to continue on our schedule even on the hard days, and you'll be more motivated to keep making it more challenging or add more time to the clock, for example.

Love the aerobic workout but hate aerobics themselves? Try dance workouts! There are tones of options online that keep you moving to a bit and help you enjoy the same perks with movements.

Want a fun and satisfying full-body workout instead of having to dedicate 2 hours to get all of those focus areas? Go for a swim! It's easy on the joints, too.
Also Read: Top 10 Ways to Keep Your Joints Healthy
2. Take a look at what supplements your body needs
Before you just grab your closest and most logical vitamin or supplement, take some time to understand what your body actually needs. This means taking a nutrient-based approach to your regular diet. That way, you aren't unnecessarily pumping in extra vitamins and minerals that you already are getting. 

Some areas tend to be much more important to supplement than others in modern diets. For example, much of the population will find that calcium plus supplements are a must-have since much of the population doesn't get enough dietary calcium!

If you need support in this crucial endeavor, your physician or a nutritional dietician are great supports to help you understand your strengths and weaknesses! Your body will feel better when you have a complete health profile that comes from informed knowledge and know-how!
Also Read: Top Energizing Supplements to Take During Holiday 2021
3. Make immunity a priority
Most people associate immunity as only a "wintertime problem." But immunity should be a priority every single day of the year! Between bacteria, the common cold, the seasonal flu, its annual variations, and the threat of COVID-19, there are many risks out there! Protecting yourself with a strong immunity is one of the best things you can do!

Between supplements, a healthy diet, and a focus on an active lifestyle, you can do your part to help keep your immunity a priority. For extra attention with a sweet aftertaste - literally - try New Zealand Manuka honey in your tea or replacing your classic table syrup! It can help soothe a tickle in the throat before it becomes a problem!
4. Understand the value of plant-based foods
Most of us enjoy fish, chicken, beef, and pork when searching for a complete source of protein. But you can get that complete protein from plat-based options if you know where to search! 

For example, nutritional protein powder for weight loss relies on hemp protein instead of whey or other sources for protein. It's a completely vegan-friendly protein source that helps you see the true potential of plant-based foods!

It'll offer you unique approaches for a nutrient-rich, protein-packed meal option that will provide the right focus on a healthy profile! It's nice to have options, after all.
5. Eat on a regular schedule
From breakfast to lunch to dinner, try as much s possible to eat on a regular schedule. Your body will know when to expect its next meal and will allocate and digest food as regularly as possible, too. This helps your entire body feel better and work better. It also helps you plan your snacks accordingly and make sure that you are always prepared for your next meal for timing and prep work.
6. Limit alcohol
We all enjoy a drink now and then, but try not to go best one a day or seven a week. Alcohol is hard on the body, and it can actually be undoing all of our hard work to take proper care of ourselves from a healthful perspective. 

Once you get down to one drink a day, try to minimize that one drink in its portion size too. You won't miss the extra as much as you think you will, and your body will thank you!
7. Find your way to happiness
Sounds corny, perhaps, but its essential! When we are lighthearted and as happy as possible, we are also our healthiest selves. When we feel fear, stress, and sadness every single day, long-term, it's hard on our bodies. 

While being happy isn't nearly as simple as we'd like it to be, making an effort to find your way to more happiness for a better and more positive outlook is going to be a critical detail to your 2023 year to be as bright as possible!
What is the best way to improve health?
When taking a proper approach to your health from a zoomed-back perspective, there are several main areas to focus on. First, prioritize as many healthy eating habits as you can.  In those areas you need support, add natural-based vitamins or minerals, such as calcium plus supplements. As well, cut back on salt. Most of us eat too much of it as it is, and it leaves our bodies in a perpetual imbalance.
Make regular time on a daily or weekly basis to work out to stay as active as possible and keep your body in its best shape. Lastly, you'll want to manage your stress as much as possible so that your body is constantly in its fight or flight cycle. A calm body is going to be a healthy body.
How do I live a healthier life?
When you want to enjoy a healthier lifestyle in all of the best possible ways, you'll need to focus on habits such as drinking enough water, getting enough sleep, eating a varied diet of fruits and vegetables, and so on. Some experts believe that walking barefoot is also a good idea, but it really is up to personal preference in that way. The goal of living healthier is to understand what your body needs to feel at its strongest and most potent.
Why is optimal health important for success?

There's a strong connection between a healthy body and success in the long run. There is a direct connection between strength and success! A strong body gives you a reliable body. A reliable body helps you feel at your best -- the better you feel, the more you can achieve. Then, of course, the more you achieve, the more successful you'll be!
Whether you choose to reach that success point using a nutritional protein powder for weight loss or something more like targeted supplements in your nutrient profile, it's all about achieving that optimal health for short-term and long-term success!
A fruitful and enjoyable 2023 will offer you a wonderful and energizing year that will make it your best yet. It's all about understanding what details to focus on when looking at your health from both detailed and zoomed-back perspective! All that's left is for you to take the time to sort out your healthful plan for the future with these tips in mind.