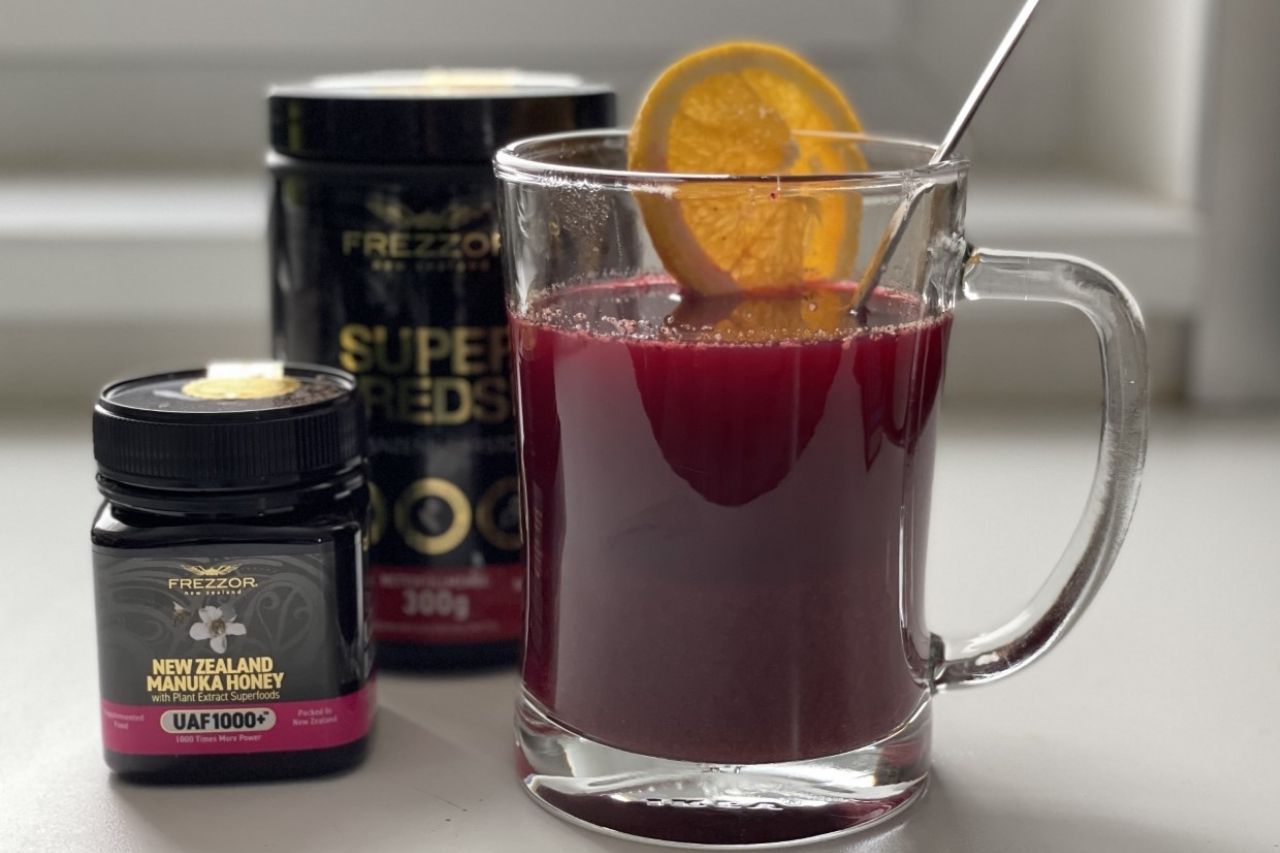 For a Christmas beverage you won't forget, this zesty, spiced Christmas punch is going to be a healthy and alcohol-free addition to a festive night by the fireplace.  A great alternative to eggnog for those who wish it. This relies on a blend of nutritious super reds, potent, soothing Manuka honey, and a gentle wine spice mix for something totally different.
Super reds-manuka honey Christmas punch recipe 

Ingredients for 2 servings
1. 700 ml hibiscus tea
2. Orange juice (2 oranges)
3. 2 scoops
FREZZOR Super Reds
4. 2 tablespoon
FREZZOR Manuka Honey
5. 1.5 tsp mulled wine spice mix (cloves, cinnamon, cardamom, star anise)
 Preparation
Heat 700 ml of water and infuse with hibiscus tea (tea bag) and spices (in the bag or grounded). Filter if necessary.
Reheat the punch and add the squeezed orange juice.
Add FREZZOR Manuka Honey and stir in.
Add FREZZOR Super Reds and stir in.

ENJOY!
Also Read: Manuka Honey Sesame Bar Recipe