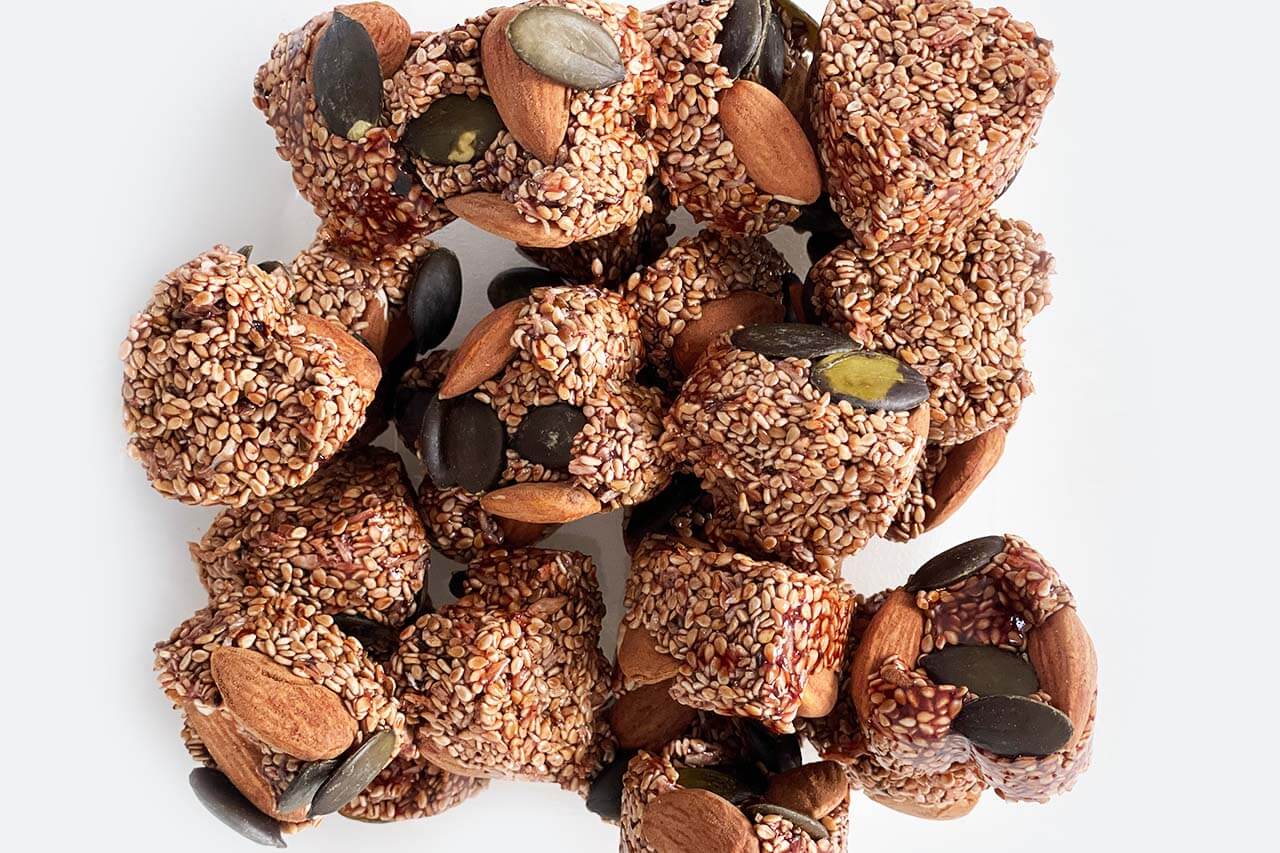 Classically, pasteli is sesame brittle, which was served at festivities in ancient Greece. However, these tasty sesame bars can also be prepared with other nuts and seeds.
Ingredients
250g FREZZOR Multifloral Manuka Honey UAF1000+ or FREZZOR Manuka Honey UAF1000+
250g Roasted sesame seeds
30g Coconut flakes (optional)
50g Almonds(optional)
50g Pumpkin seeds(optional)
1 tsp Cinnamon
Preparation

1. Heat honey in a pot at low heat, add cinnamon and let it melt at low temperature.

2. Reduce heat to very low so that the honey still remains liquid. Fold in sesame seeds and coconut flakes. Mix both ingredients together thoroughly.
3. Place almonds and pumpkin seeds in silicone molds, about almonds 2 and seeds per mold.
4. Use a spoon to press the mixture into silicone molds and let cool. For best results, let it air cool for 4 or 5 hours or refrigerate.
If kept cool and dry, the pasteli will keep for several months, but because they taste so good, they rarely last that long.
Enjoy!