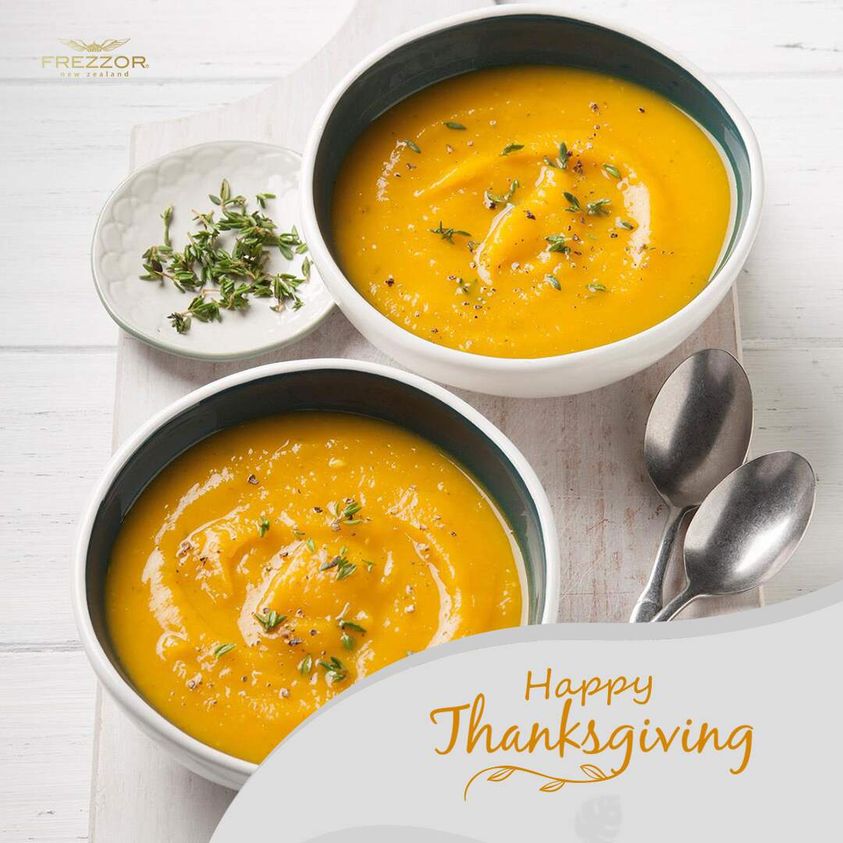 It's that time of year again, when people gather around the Thanksgiving dinner table with their family and friends to give thanks for all the good things in their lives. But what if you could make your Thanksgiving meal just a little more special this year?
Try this delicious butternut squash soup recipe!
Ingredients
One 2- to 3-pound butternut squash, peeled and seeded
2 tablespoons unsalted butter
1 medium onion, chopped
FREZZOR Seasonal Herbs Collagen Protein Bone Broth (3/4 cup Bone Broth, 5 cups water)
Pinch of Nutmeg
Freshly ground black pepper
Directions
Cut squash into 1-inch chunks. In large pot melt butter. Add onion and cook until translucent, about 8 minutes. Add squash and broth. Bring to a simmer and cook until squash is tender, about 15 to 20 minutes. Remove squash chunks with a slotted spoon and place in a blender and puree. Return blended squash to pot. Stir and season with nutmeg, flaky sea salt, and pepper. Serve.
Also Read: Cauliflower Frittata Recipe