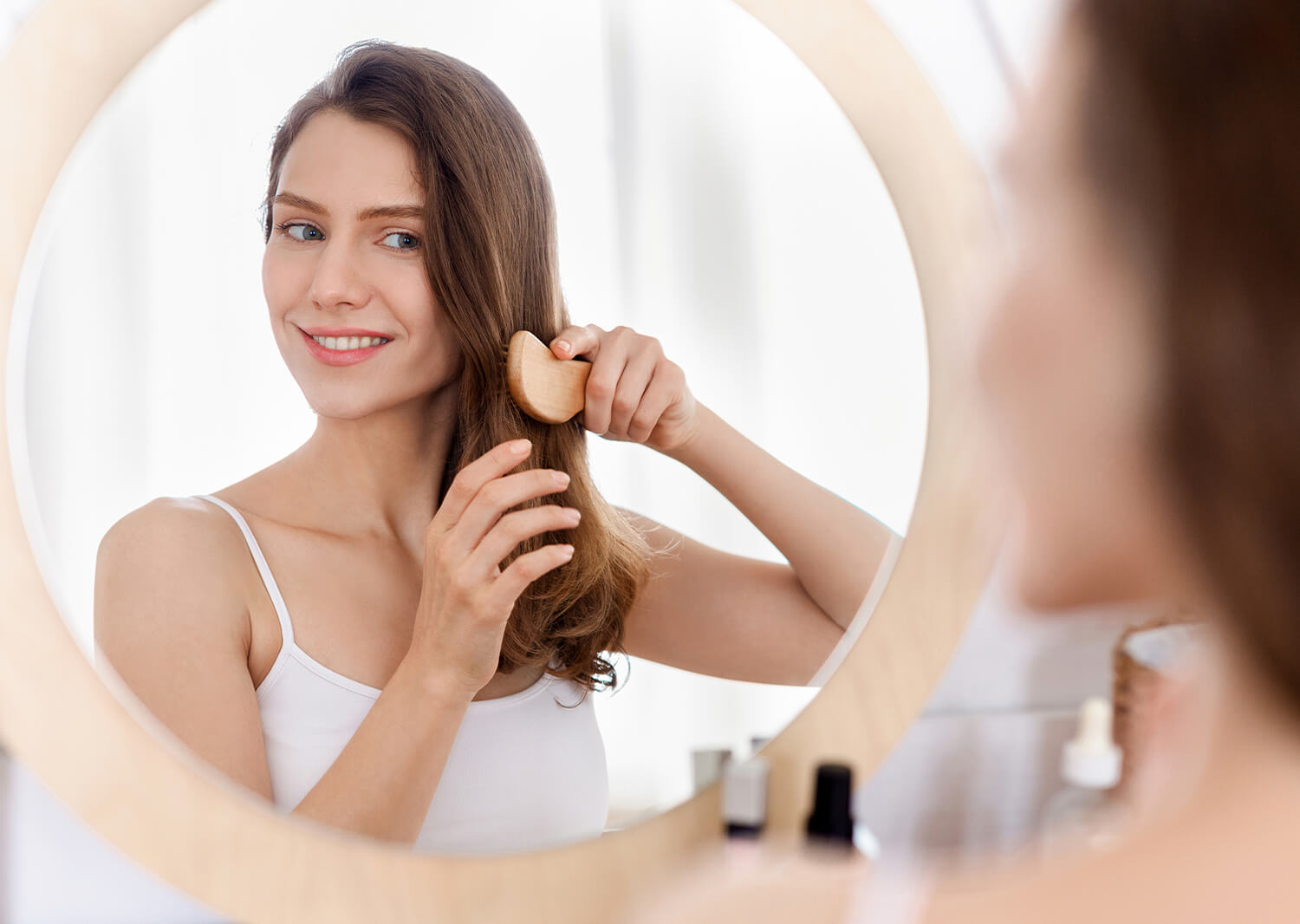 Many things that are good for the skin are also ideal for the hair. Therefore the Manuka honey- egg yolk face mask can also be used as a hair mask with slight modification. This hair mask is an excellent choice for those looking for a dedicated hydration boost. Check out the Manuka honey hair mask recipe with lemon juice, egg yolk, and olive oil. 
Ingredients 
1. One egg yolk
2. One teaspoon lemon juice 
3. One teaspoon olive oil
4. One tablespoon FREZZOR Manuka Honey UAF1000+
Direction
Step 1: Mix one egg yolk with 1 tbsp of FREZZOR Manuka Honey UAF1000+ and 1 tsp of lemon juice and olive oil together in a bowl and mix well. 
Step 2. Apply to your hair and leave it in for about 10 minutes. 
Step 3. Rinse with room temperature water rather than hot, since the heat can make the egg scramble and glue itself into your hair. 
What are the benefits of Manuka honey for scalp care?
Regardless of your motivation for making a hair mask, there are tonnes of benefits to doing so. Some of the highlights are below for you to see for yourself!
1. It's great for dandruff
Many people struggle with dandruff at some point in their life. Whether this is a daily struggle or just a problem every once in a while, you can get on top of it with Manuka as your chosen medium. 
Since Manuka is a potent hydrating product, it will help keep your scalp well-moisturized, and flaking (aka dandruff) won't occur. Talk about stopping the problem at its source!
2. It helps kill bacteria 
If you know anything about New Zealand Manuka honey, it's that it has dedicated antibacterial properties. 
Bacteria on the scalp and in the hair cause dullness, rashes, and acne breakouts, leading to unhealthy hair and an equally unhealthy scalp. This will seek out those bacteria and kill them.
3. It adds bounce and volume
If you have fine and/or limp hair, you know that many so-called "volumizing shampoos" don't work all that well. This will add bounce and volume to every strange of your hair, from root to tip. 
It'll give you the best volume boost you've ever seen. Will it miraculously give you the perfect shape that shampoo commercials promise? 
No, of course not. But it'll get you as close as possible!
4. It moisturizes and hydrates
If you're looking for a Manuka honey hair mask simply because if you want moisturization without the chemicals, you're going to be in luck. This will help saturate those locks and lock moisture in all day long for that health you've been searching for.