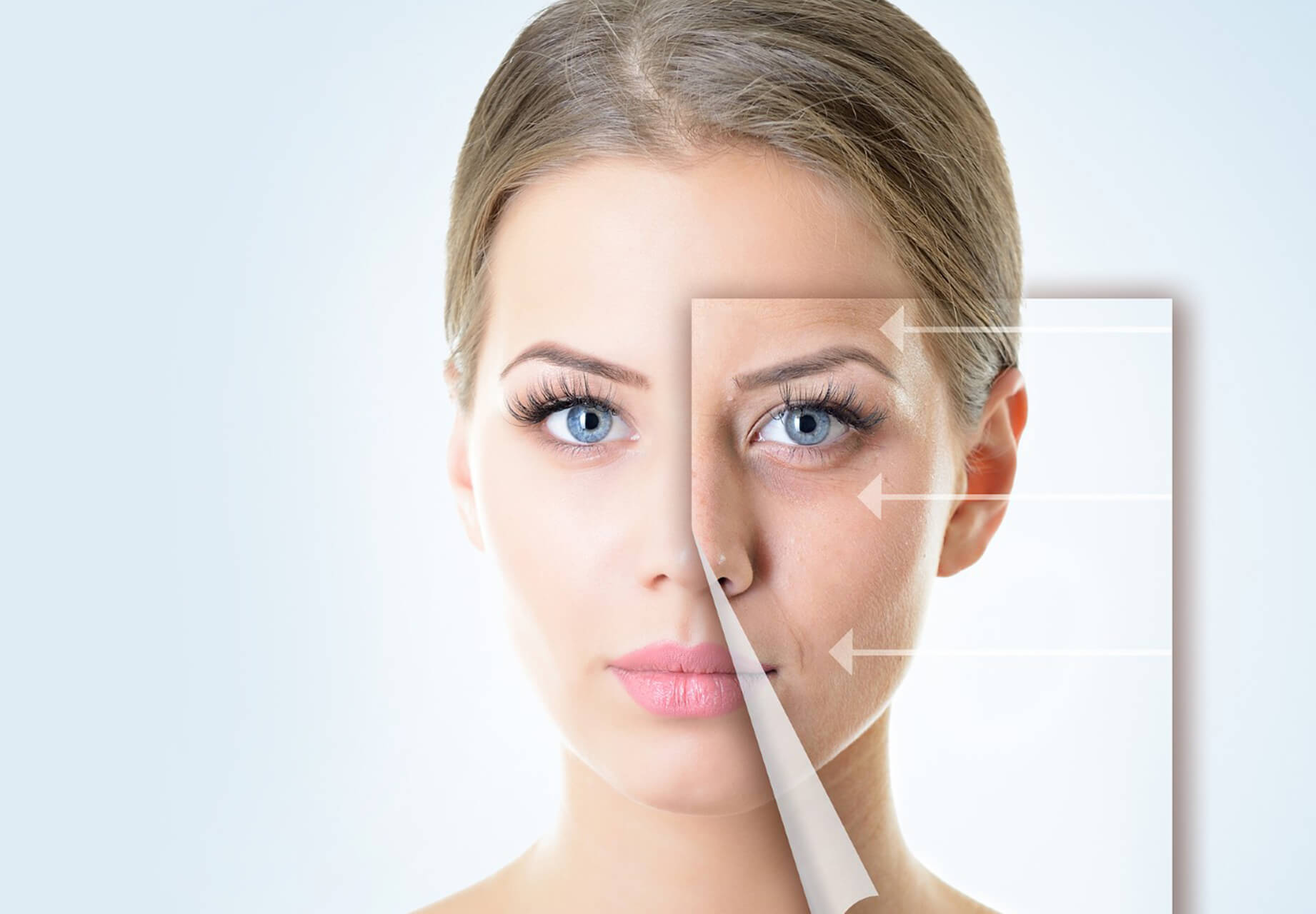 It would be an ideal world if skincare problems didn't exist.  Or if all that was required was a splash of water and a dab of cleanser to keep everything little just-so. However, this is not the case for many people. Skin issues vary greatly, but two of the leaders in the world are acne and eczema.
There are different types of acne as well as varying degrees in severity. Eczema also has various forms and severities. These conditions can impact children, teens, adults, and seniors, meaning that proper treatment should be a priority.
To those with healthy, "flawless" skin, both of these skin conditions are simply "minor" skin conditions. However, anyone who deals with these in real life knows that they can significantly impact their daily lives. 
Whether as a child, teen, or adult, chronic skin conditions are more than just "skin problems." They cause significant emotional problems, including social isolation, depression, and poor self-image [1]. They also cause serious physical problems, including skin hypersensitivity, chronic pain, and long-term complications due to medications [1] [2].
Manuka honey has recently been hailed as a "gold mine" in offering authentic, safe, and long-term positive effects for both of these skin conditions, whether mild or severe. But is it legitimate? Or just another "fool's gold" from the ages?
In this review, we will cover:
What treatments are available?

Pharmaceutical products
Natural products

Do pharmaceutical products work?
Are natural products better?
The problem with natural products
The solution: Manuka honey

What makes Manuka honey special?
How does Manuka honey help with eczema and acne?
Determining the best Manuka honey for the job

The power of FREZZOR Manuka honey
How will my skin react to Manuka honey?
How do you use Manuka honey for the best results?

Eczema
Acne

Acne breakouts
Daily care acne treatments

Can you use Manuka honey as a cleanser?
Is Manuka honey safe for those with sensitive skin?
A skincare treatment worth the hype
Conclusion
What treatments are available?
When treating both of these conditions, there tend to be two approaches: pharmaceutical products and natural products.
Pharmaceutical Products
For those who have moderate or severe eczema and turn to medication for relief, the most common choices are azathioprine and prednisolone. These work by suppressing the body's immune system so that it will stop causing your eczema to flare up. The logic in this is that since eczema is technically an overreaction by your immune system, immuno-suppressants will help keep flare-ups from happening [3].
For those who have moderate to severe acne, common medications are tetracycline and isotretinoin. Tetracycline works by making it harder for bacteria to grow on the skin. It also has anti-inflammatory benefits that make acne itself less likely to swell into red pimples. Isotretinoin works by killing bacteria and reducing the size of the pores on your skin, which release oil that causes acne breakouts [4].
Natural Products
Both acne and eczema have the same focus as far as natural products are concerned. The two most popular options were aloe vera and coconut oil. Aloe Vera helps by reducing bacteria on the skin, which causes acne, and gently moisturizes irritated skin for both acne and eczema. Coconut oil works much the same way for both conditions, though it tends to be a bit inferior as far as its moisturization effects.
Do pharmaceutical products work?
When you see the descriptions of pharmaceutical treatments for acne and eczema, they sound pretty promising. But the main problem with these kinds of products is that they only work for as long as you are taking them. The body builds up a tolerance after a while, meaning you either need to switch to a different type of the same medication or up your current dosage [5].
As you already know, medications like these are also loaded with side effects that can cause severe damage to the body. The longer you take them, the more likely that they are to happen.
Lastly, there are times when they interact with other medications you might be taking for unrelated reasons, which doesn't help matters.
Are natural products better?
This immediately means a lot of people start to aim for natural products. But are they really as good as they say they are? The answer is that it depends on just what you're trying to accomplish using those natural products.
When it comes to examples like aloe vera and coconut oil, you'll most likely find that it takes a lot of time and effort to get it right. It often means changing your schedule when and how you use the various kinds of cleansers (because you always have to use several, right?) and even cosmetics. 
Also, if you have combination skin, you'll find that these products work well on some spots but aggravate other parts. It often feels as though you are constantly in flux trying to figure out what works best. It usually means that nothing works well enough to deal with the compromises or the adjustments, anyway.
The secret? It's all in the natural product that you use.
The solution: Manuka honey
Suppose you're feeling skeptical about what honey can do for you, especially after so much talk about how natural products only work in certain portions. In that case, we're happy to explain just how authentic Manuka honey rises above them all for reasons you will love.
Also Read: Top 3 Everyday Values of FREZZOR Manuka Honey UAF1000+
What makes Manuka honey special?
Manuka honey is not like any other kind of honey that you've seen in the marketplace. This honey is dark and creamy compared to most types of honey in shops. It comes exclusively from New Zealand, from the Manuka bush. It has a naturally high level of methylglyoxal (MGO) which is the main distinguishing point that makes this unique honey stand out.
This naturally occurring MGO content makes Manuka honey from New Zealand special when treating skincare problems like acne and eczema.
How does Manuka honey help with eczema and acne?
MGO is a compound that works as a powerful but safe antibacterial product. It kills bacteria on the skin before it can lead to a breakout or a flare-up. It also naturally moisturizes the skin, helping moisturize and then retain moisture in your skin, too. 
Killing bacteria and then moisturizing the skin takes a "one and done" approach to skincare. Where coconut oil and aloe vera come after your regular cleanser, Manuka honey doesn't require that first step. You just spread it onto your skin, and it works!
It will effectively kill bacteria on the skin and hydrate at the same time. It also removes inflammation in the skin, meaning that both your acne and eczema will look and feel better. 
Determining the best Manuka honey for the job
With the internet going wild for Manuka honey these days, you need to make sure that you choose the right Manuka honey for the job. For best results, always check to see if it is certified. Manuka is a term that can only be used when it has been independently tested to confirm that it is the "real deal." 
You'll also want to make sure that it is harvested, tested (for certification), bottled, and packed in New Zealand itself. This will show that it is really as authentic as it should be and as high quality and pure as possible. This purity is what will tell you that you're going with the right medical-grade Manuka honey that will give the best results for your skin!
The power of FREZZOR Manuka honey UAF1000+
As if Manuka honey wasn't enough of a saving grace on its own specifically for these common skincare conditions, but it also gets even better when you shop exclusively for FREZZOR Manuka Honey UAF1000+.  
On its own, Manuka honey is a solid choice when looking for antibacterial and gentle moisturization. This is where most suppliers focus their attention, too. However, FREZZOR believes in going above and beyond and focuses on two specific points: blending the potent MGO content with proprietary UAF1000+.
FREZZOR Manuka Honey UAF1000+ achieves this goal in the best possible way: authenticity and a belief in the healing power of natural ingredients.
From the age of 5 years old, the founder of FREZZOR, Noel Turner, dreamed of nothing more than having his very own beehive. Feeling as at home and at peace with "his hive" as anywhere else, he learned to appreciate the power of nature to provide us with everything we need.
He has long supported the use of Manuka honey for just about any skin ailment you can think of, including as a natural sunscreen, an anti-aging treatment for fine lines, a daily moisturizer, and so on. He understood that there was no need for artificial or supplemented MGO since the bees were more than capable of giving us all we needed.
Always believing in the importance of authenticity, FREZZOR Manuka Honey UAF1000+ holds to those same values of working with local beekeepers that collect pure, raw Manuka honey right from the New Zealand Manuka bushes. No farming, no processing. Just pure, raw Manuka honey with a clear, traceable path all the way back to the individual hive it came from.
UAF1000+
To make it even stronger, Noel Turner created the proprietary seven sacred antioxidant superfoods UAF1000+. This carefully perfected blend will supercharge the honey with its dedicated focus on eliminating inflammation. In independent studies, UAF1000+ was 100% successful at eliminating the inflammatory marker in human cells -- the first and only of its kind.
What does this mean for your skin? Everything. Between the hard-working antibacterial properties and moisturization of the Manuka honey and the seven sacred antioxidant superfoods UAF1000+ fighting inflammation at its source, it's like a dream come true when it comes to natural skincare.
How will my skin react to FREZZOR Manuka Honey UAF1000+?
Eczema sufferers will be able to enjoy itch/pain-free skin that looks and feels better -- 100% better, in fact. The skin will not itch or be prickly or painful. No more "hot spots" and no more redness. It's safe to use on even your worst eczema patches. It'll "work its magic" much better than other options simply because it works better than those chemical-based and even natural-based that only do half the job. 
Those with acne -- even the kind that has a life of its own -- will notice their skin actually feeling like skin again. Breakouts will heal faster, and they, as well as your skin in general, will feel better. You'll also be able to avoid those "layer after layer" days where it seems that you heal one layer only to have another one growing on top or underneath it. 
How do you use Manuka honey for the best results?
This is where a lot of other products will make things difficult for you. It's all about taking specific pre-care tips or after-care tips that add precious minutes to your already time-consuming skincare routine.
Well, you're in for a lovely surprise. Take a look at the too-simple tasks involved in properly using FREZZOR Manuka Honey UAF1000+ for your one-and-done skincare routine:
Eczema:
When dealing with a flare-up of eczema, you'll use just straight Manuka honey for the best healing effects. The steps to follow are:
Wash your hands
Spread a thin layer of Manuka honey over your flare-up in the evening before bed
Cover lightly with a clean bandage or gauze
Remove the dressing in the morning and wipe clean with a clean cloth and water
You'll notice that your eczema is going to feel better in all of the ways that matter to you. It will noticeably look better with reduced inflammation, and you'll also enjoy reduced burning or itching. The skin will feel soft and hydrated to the touch, too, for extra perks.
Depending on your own severity of eczema, you may need to repeat this process for several days to help it clear up completely. You can also use it preventatively if you think you can feel a flare-up coming on!
Acne:
Your approach to your acne will be a little bit different, depending on how severe it is. There are two main approaches you can take.
Acne breakouts:
If you've got a few problem pimples that you need to disappear as soon as possible, here's the best approach:
Wash your hands and (if applicable) remove any makeup
Using your fingertip, dab straight Manuka honey over the pimples
Let it dry
Wash off gently with a clean cloth
You'll find your breakouts noticeably less visible, and the redness will simply fade away. This is the fastest way to disappear your breakouts without scarring.
Daily care acne treatments:
Are you dealing with wave after wave of breakouts that are all over your skin? A Manuka honey face mask will work a little better to give your relief both in the breakouts as well as the oil and inflamed skin elsewhere on your face! Here's the most straightforward approach:
Wash your hands and remove any makeup or cosmetics
Mix a pea-sized amount of Manuka honey with a drop or two of your choice of lemon juice, coconut oil, or water

If you have especially sensitive skin, you'll find that water is the best option

Spread lightly and evenly over your face, hitting those painful and clustered parts well

If you need more for "problem areas," make another mix of Manuka honey and your chosen mixing agent

Leave on for 15-30 minutes or until it is dry
Gently wash the mask off with warm water and a clean cloth
This will gently hydrate your skin and make it feel soft and smooth all over. It will reduce inflammation both in the breakouts and the skin around those breakouts, often increasing comfort. No more itchiness, pain, or heightened sensitivity. 
If you have several breakouts or multiple layers of acne on your skin, it will take a few rounds of the mask to "cut through it all." However, as it works and helps clear your face up, you'll notice that you need less and less of it to do your mask. Of course, your skin will continue to look and feel better and better, too!
Much like with eczema, you'll notice that this will be an excellent choice for preventative care, as well as an actual treatment for acne.
Can you use Manuka honey as a cleanser?
Yes, you can use Manuka honey as a cleanser for both your acne-prone spots and eczema-prone spots. In both situations, you would apply a thin layer on your skin like you would with a cleanser or soap normally and rinse off thoroughly after 1-2 minutes. 
Since it has strong antibacterial properties, it's a great moisturizing cleanser for daily use! Just make sure that you are using FREZZOR Manuka Honey UAF1000+ so that you can enjoy the UAF1000+ superfoods for the best overall effect for your skin in the short and long term.
Is Manuka honey safe for those with sensitive skin?
Both eczema and acne sufferers often go through multiple medicated cleansers and treatments, leaving their skin damaged, brittle, and especially sensitive. 
If you've found that even natural products are too "strong" for your sensitive and over-treated skin, you'll be relieved to learn that Manuka honey is the exception! This is safe for all skin types and will work effectively on sensitive skin and over-medicated skin.
A skincare treatment worth the hype
It may seem as though you've exhausted all of your options looking for the "right" one, but you'll find that NZ Manuka honey is really going to give you the better, healthier, and inflammation-free skin you've been searching for.
When it comes to reliable treatment for acne and eczema, pharmaceutical products work by suppressing the immune system, causing other complications, and only offering short-term results. 
Natural products can offer chemical-free relief but have many steps to follow and take a lot of work to get the balance" just right" for your skin type.
In some situations, pharmaceutical products and natural products can work short-term, but neither is suitable for long-term use and often doesn't tackle the whole problem -- just part of it. Both also have high costs, both financially and in the amount of time needed.
NZ Manuka honey's natural MGO content is antibacterial, and its natural properties hydrate your skin gently, making it suitable for those with oily skin, combination skin, and dry skin.
It's effective for eczema and acne because it kills off acne-causing bacteria and soothes and hydrates irritated skin around breakouts of acne and flare-ups of eczema. It also nourishes and hydrates the skin to help you enjoy stronger, healthier, and more resilient skin in the future.
There are many brands of Manuka honey out there. FREZZOR Manuka Honey UAF1000+ is the only one to offer you raw natural certified Manuka honey combined with Noel Turner's powerful anti-inflammatory proprietary seven sacred antioxidant superfoods UAF1000+.
You can use Manuka honey in its raw form as a salve for eczema and a spot treatment for acne breakouts. Mixed with a carrier, you can also use it as a face mask for full-coverage acne treatment.
Manuka honey also works well daily as a cleanser and in preventative care. It is safe for all kinds of skin, even if it has been stripped of its natural health from treatments and medications.
Conclusion
Used for generations for its wound healing properties, it seems as though Manuka honey is, indeed, the real deal when it comes to sustainable, authentic, and comfortable skincare. For the best results in both antibacterial and dedicated anti-inflammatory properties, look no further than raw, authentic FREZZOR Manuka Honey UAF1000+ from New Zealand.
SOURCES
[1] https://www.aad.org/public/diseases/acne/acne-emotional-effects
[2] https://nationaleczema.org/research/eczema-facts/
[3] https://nationaleczema.org/eczema/causes-and-triggers-of-eczema/
[4] https://www.mayoclinic.org/diseases-conditions/acne/diagnosis-treatment/drc-20368048
[5] https://www.instyle.com/beauty/can-you-develop-tolerance-your-skincare