Beyond-organic New Zealand grown product
The most nutritionally bioactive plants in the world
22 whole food powders from RED fruits and vegetables
Excellent source of phytonutrients and polyphenols
Improves heart health and circulation
Great source of Nitric Oxide to increase blood oxygen levels
Boosts energy and exercise performance
Supports a well-balanced inflammatory response
Patent-pending UAF1000+

®

super antioxidants

No GMOs, herbicides or pesticides, vegan, gluten-free

No artificial colors, flavors, preservatives or sweeteners
Why Does New Zealand produce plants that have the highest bioactivity and phytonutrient and antioxidant profile in the world?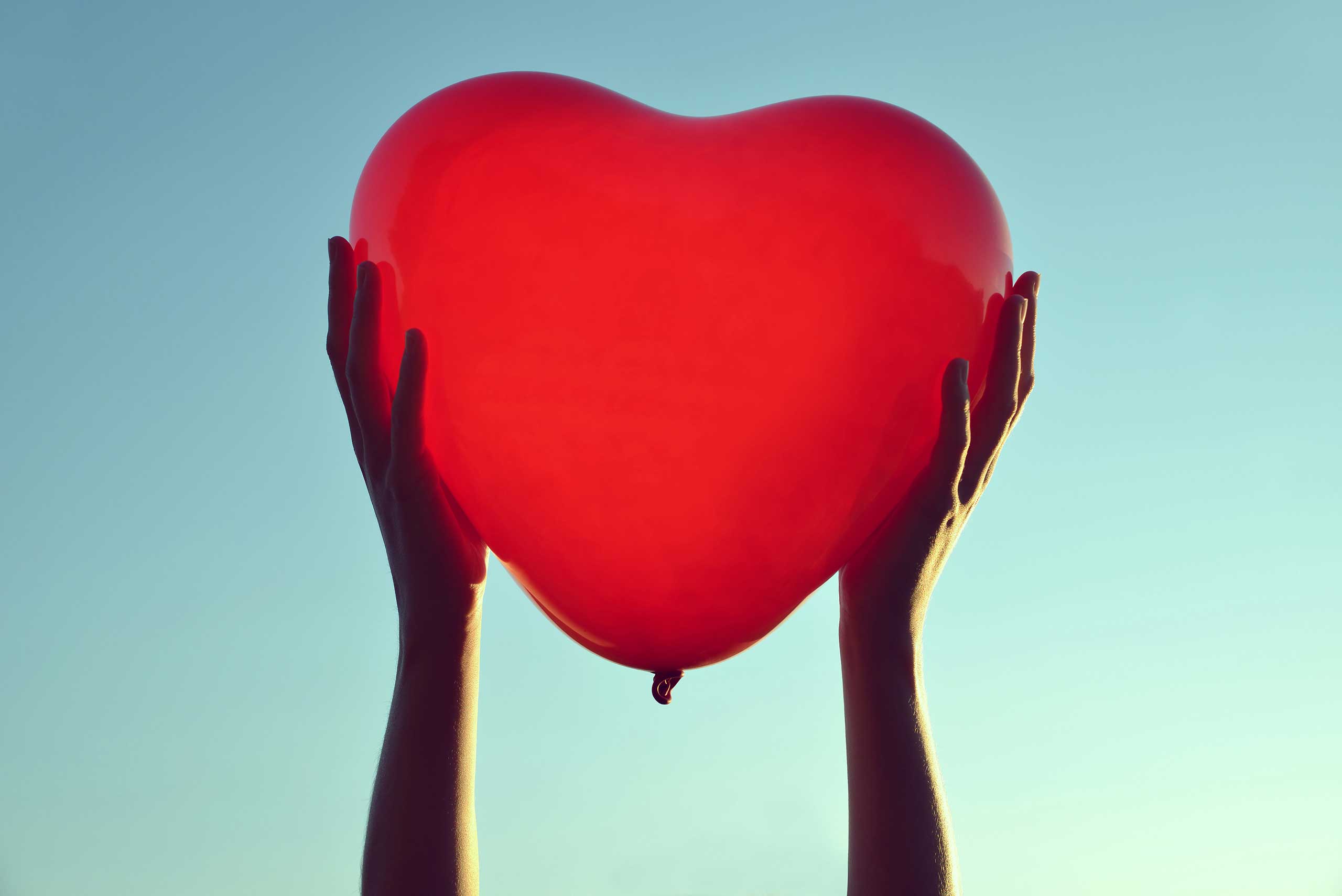 The dietary fiber in FREZZOR Super Reds powder aids digestion & helps your body maximize absorption, and promotes beneficial gut bacteria.
FREZZOR Super Reds powder are 3rd Party Tested for quality and consistency and for your safety.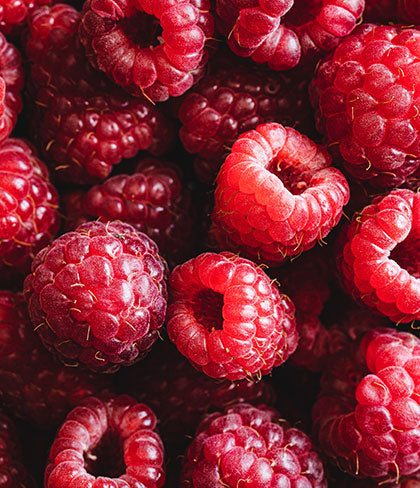 FREZZOR Super Reds powder boost your energy the natural way, without using caffeine or spiking your blood sugar levels. We achieve this because FREZZOR Super Reds powder supplements are packed with energy boosting superfood and potent antioxidants that help support and boost cellular mitochondria activity; the powerhouses and energy production plants within our cells.
FREZZOR Super Reds reduce your sugar cravings: with extra fiber and potent phytonutrients, your body will...
The Best Way to Increase Your Well-Being
Super Fresh Superfoods Ingredients
Noel Turner's UAF1000+® Seven Sacred Antioxidant Superfoods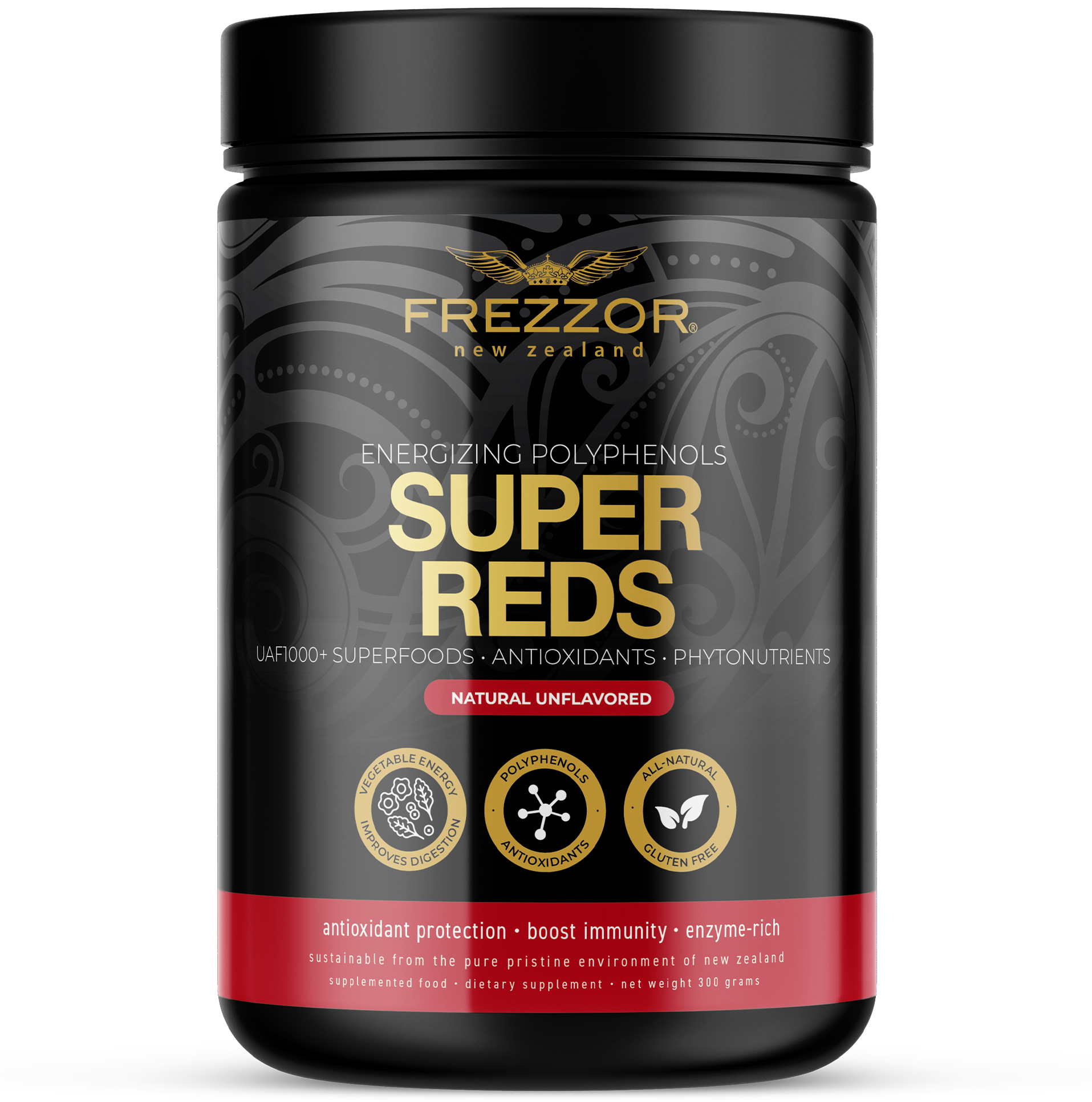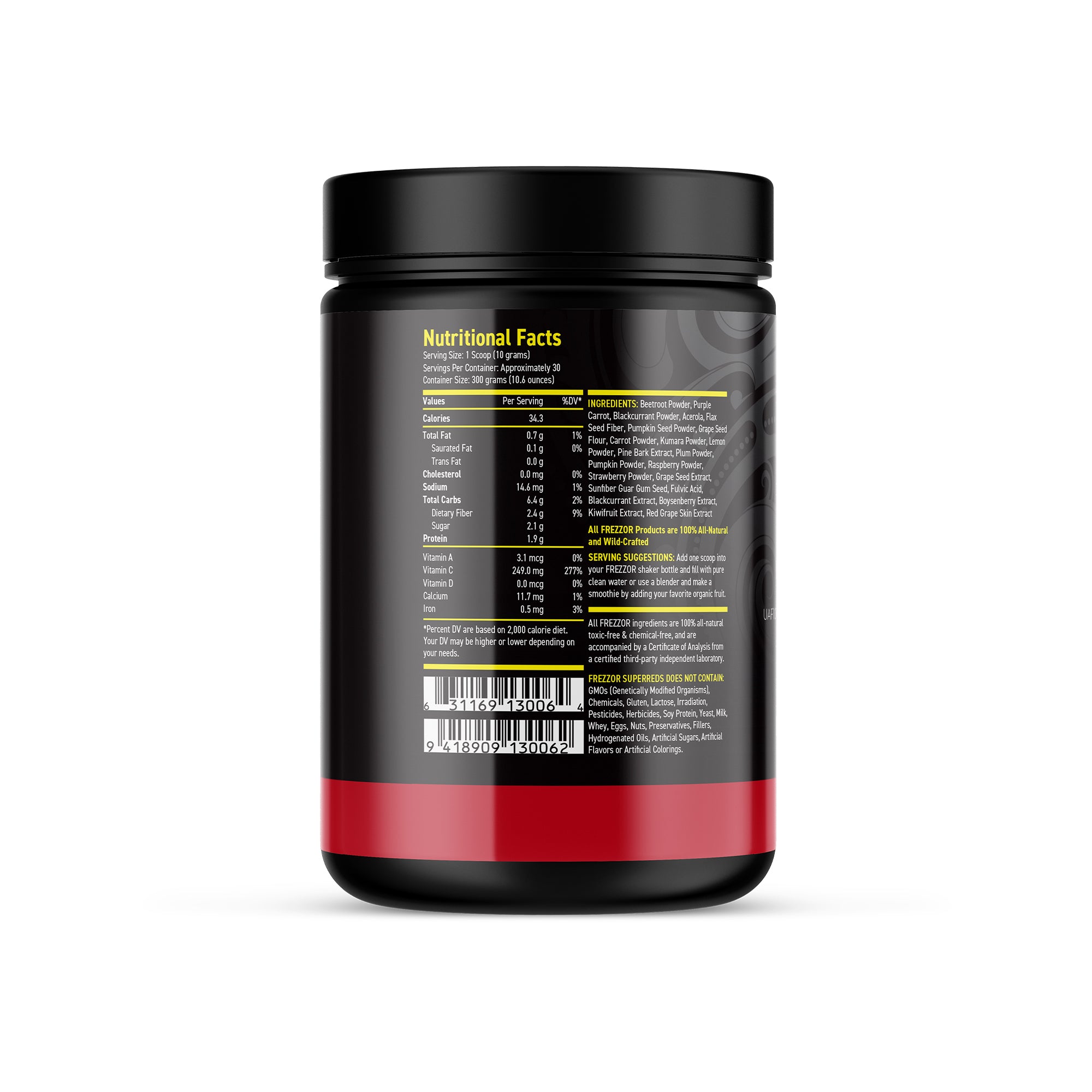 Beyond-organic New Zealand grown product
The most nutritionally bioactive plants in the world
22 whole food powders from RED fruits and vegetables
Excellent source of phytonutrients and polyphenols
Improves heart health and circulation
Great source of Nitric Oxide to increase blood oxygen levels
Boosts energy and exercise performance
Supports a well-balanced inflammatory response
Patent-pending UAF1000+

®

super antioxidants

No GMOs, herbicides or pesticides, vegan, gluten-free

No artificial colors, flavors, preservatives or sweeteners
FAQ
FREZZOR SUPER REDS Powder