FREZZOR
Omega-3 Black One Time Purchase 54.99
Noel Turner is the Pioneer of New Zealand's Green-Lipped Mussel Industry with over 50 years of experience
We control the entire extraction and production process of the green-lipped mussel oil extract
State-of-the-art patent-pending ultrasonic cold-extraction technology producing the Ultimate Green-Lipped Mussel Oil 1000+

®

 

(UGLMO1000+

®

)
Superior quality and more powerful omega-3 fatty acids
UAF1000+

®

 Antioxidants to greatly increase the anti-inflammatory response
Up to 53 times more effective than standard green-lipped mussel oil
From a sustainable ecologically friendly marine source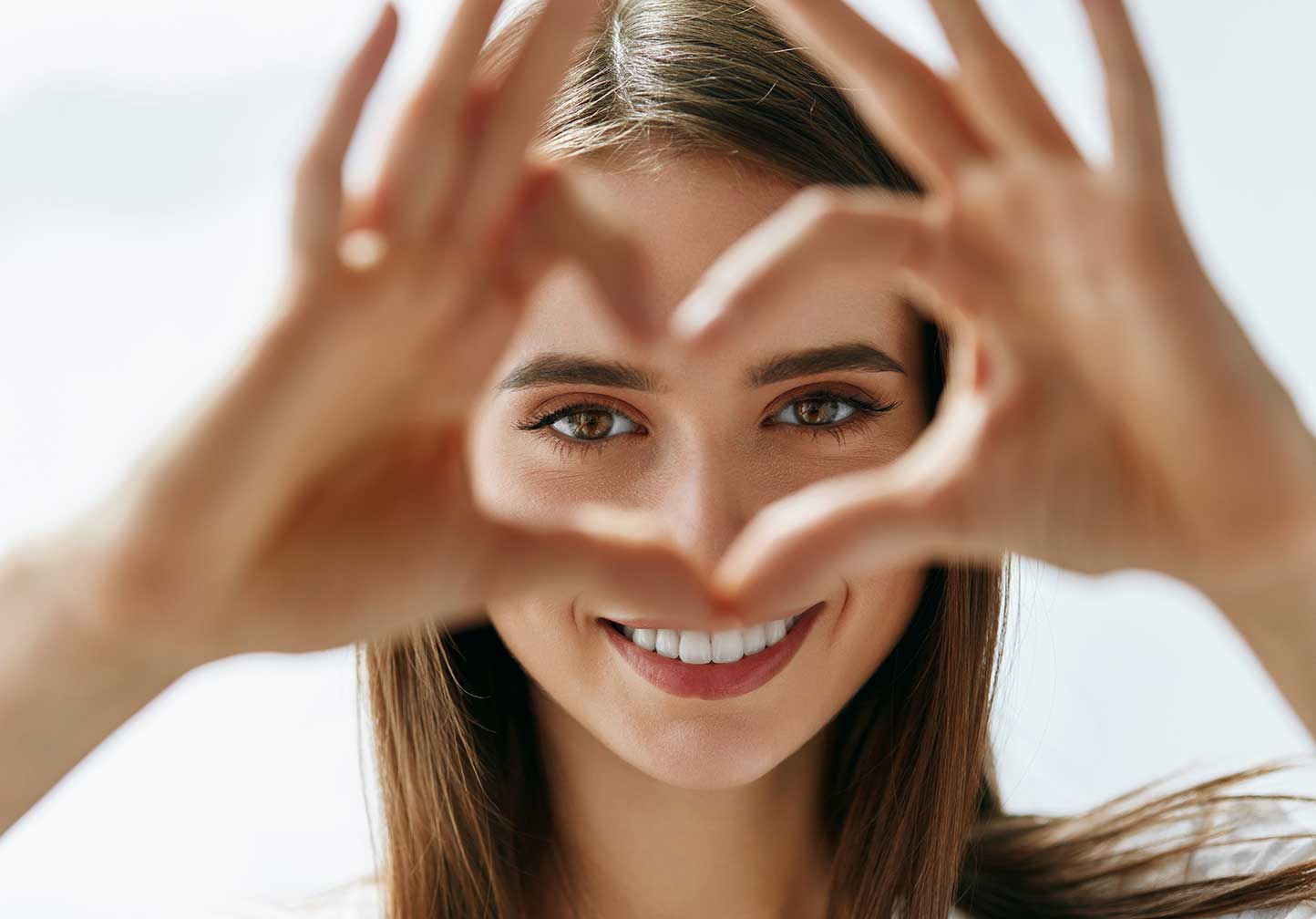 Health Heart
Declining heart health is something that many of us fear as we get older. Heart disease remains one of the top risk factors in the Western world. FREZZOR Omega-3 Black supports a healthy heart by keeping arteries smooth and free of damaging plaque build-up that could restrict blood flow.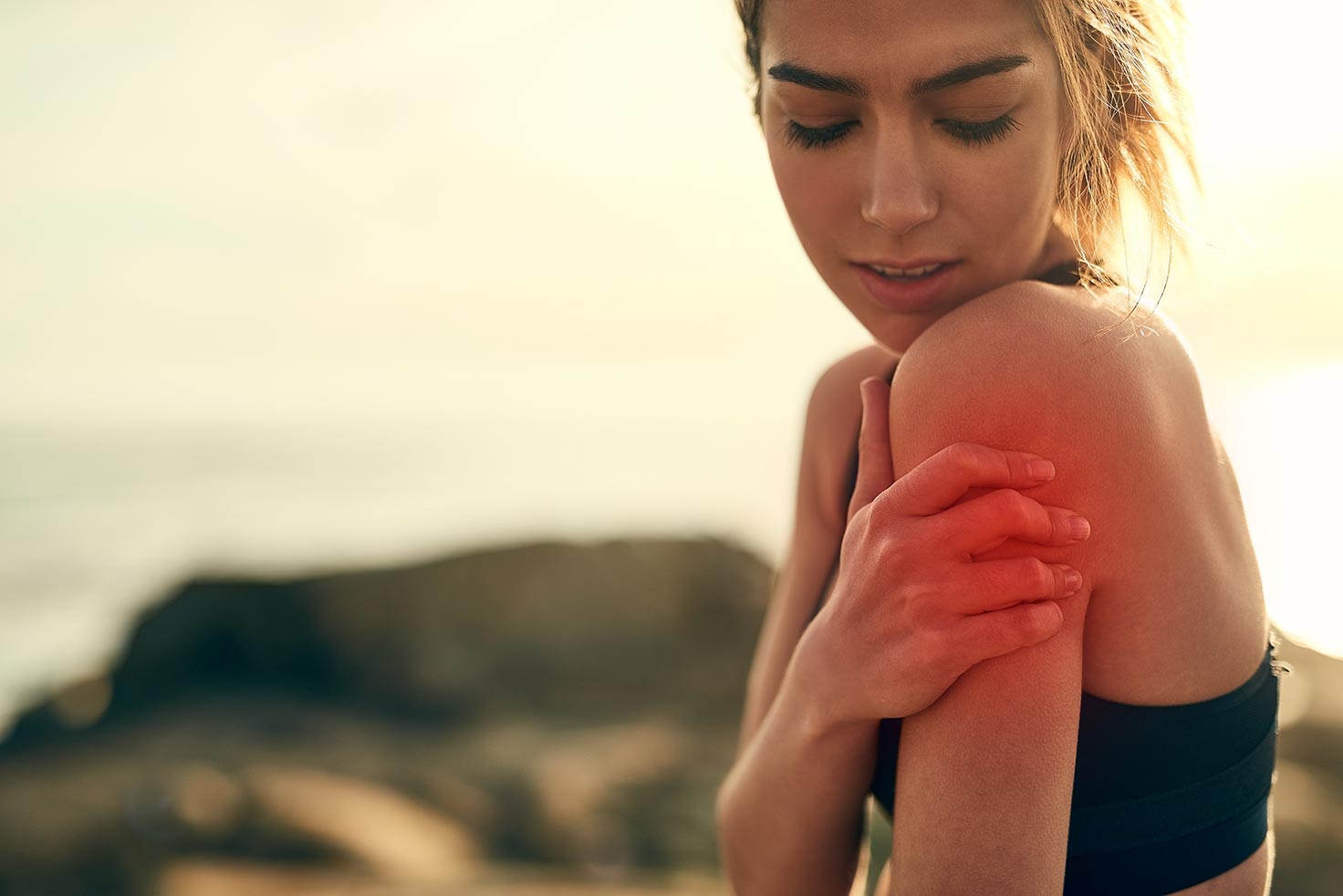 Healthy Inflammation Management
A healthy immune system with a controlled inflammatory response is essential to our survival. Still, this process sometimes spirals out of control and needs our help. FREZZOR Omega-3 Black contains one of the most powerful, all-natural anti-inflammatories on the planet. - we have filed a patent because it is that good!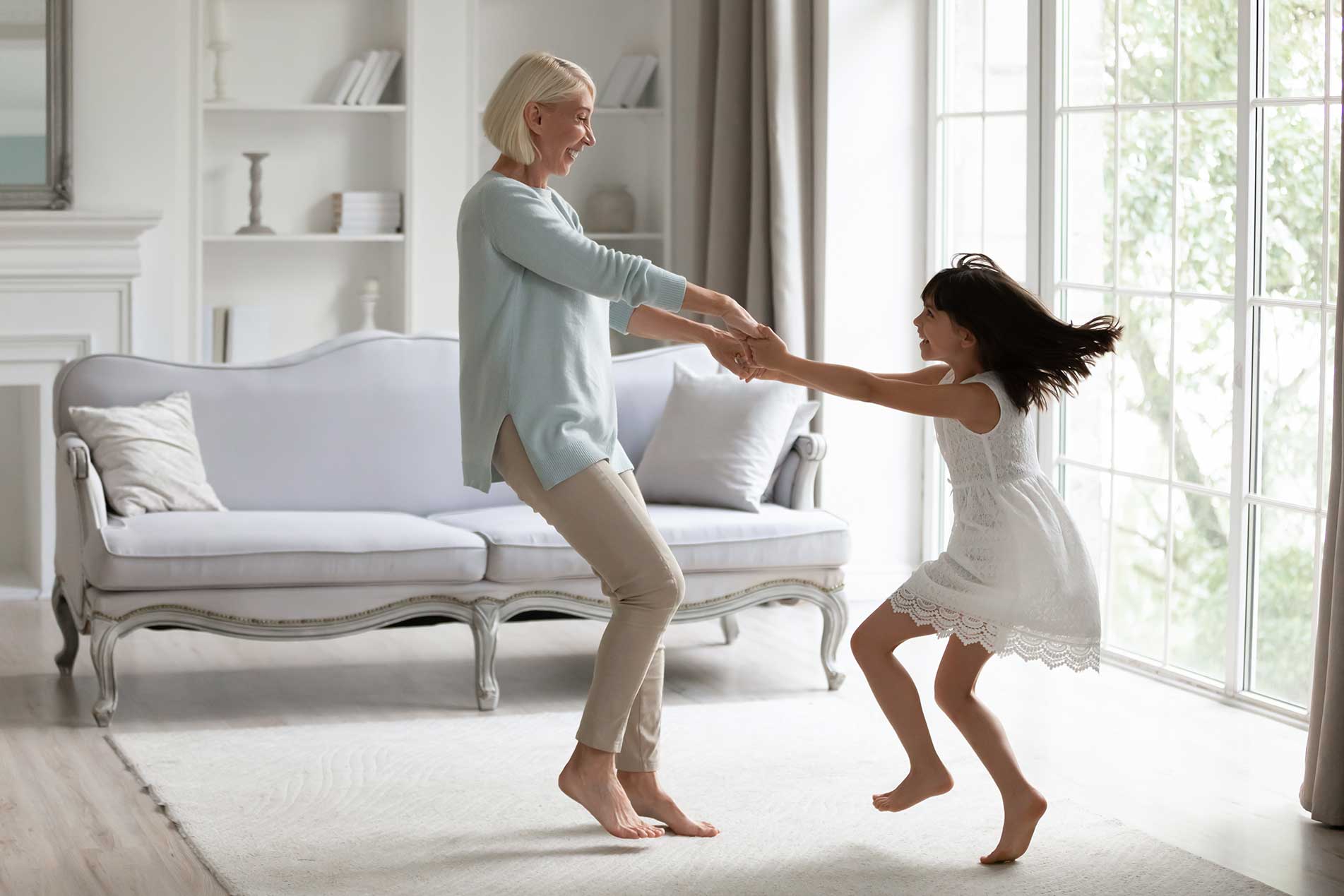 Movement & Joint Mobility
It can be hard to maintain an active lifestyle with the demands of modern living. This lack of exercise and physical activity places stress on joints and lessens our mobility. FREZZOR Omega-3 Black joint health supplement greatly assists with increasing joint mobility to allow you to do the activities you have been wanting to do for years.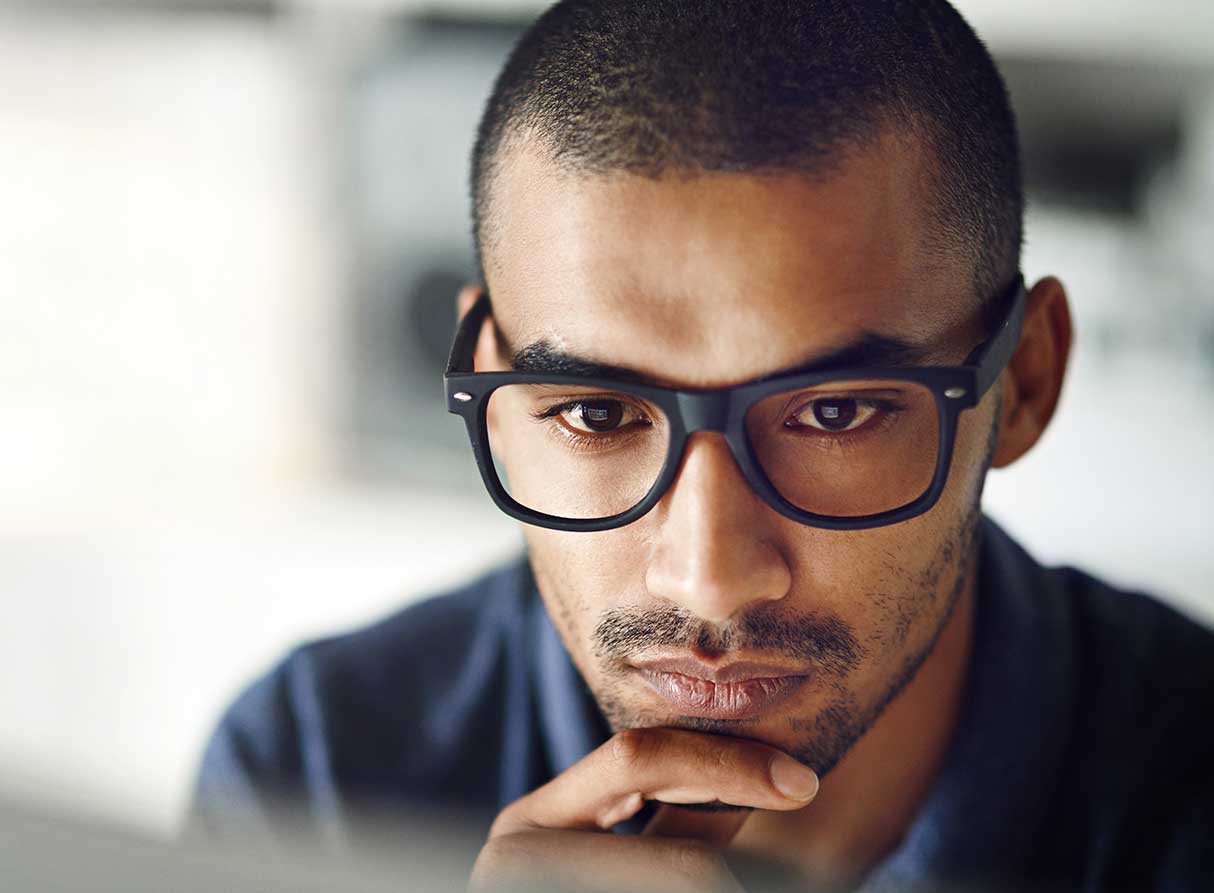 Superior Cognitive Function
Most people complain of losing mental clarity and focus as they age; others accept that "brain fog" is a part of a busy, overworked lifestyle. – It doesn't have to be that way. FREZZOR Omega-3 Black improves mental clarity and focus, reduces memory loss & mental fog. It supports superior brain health.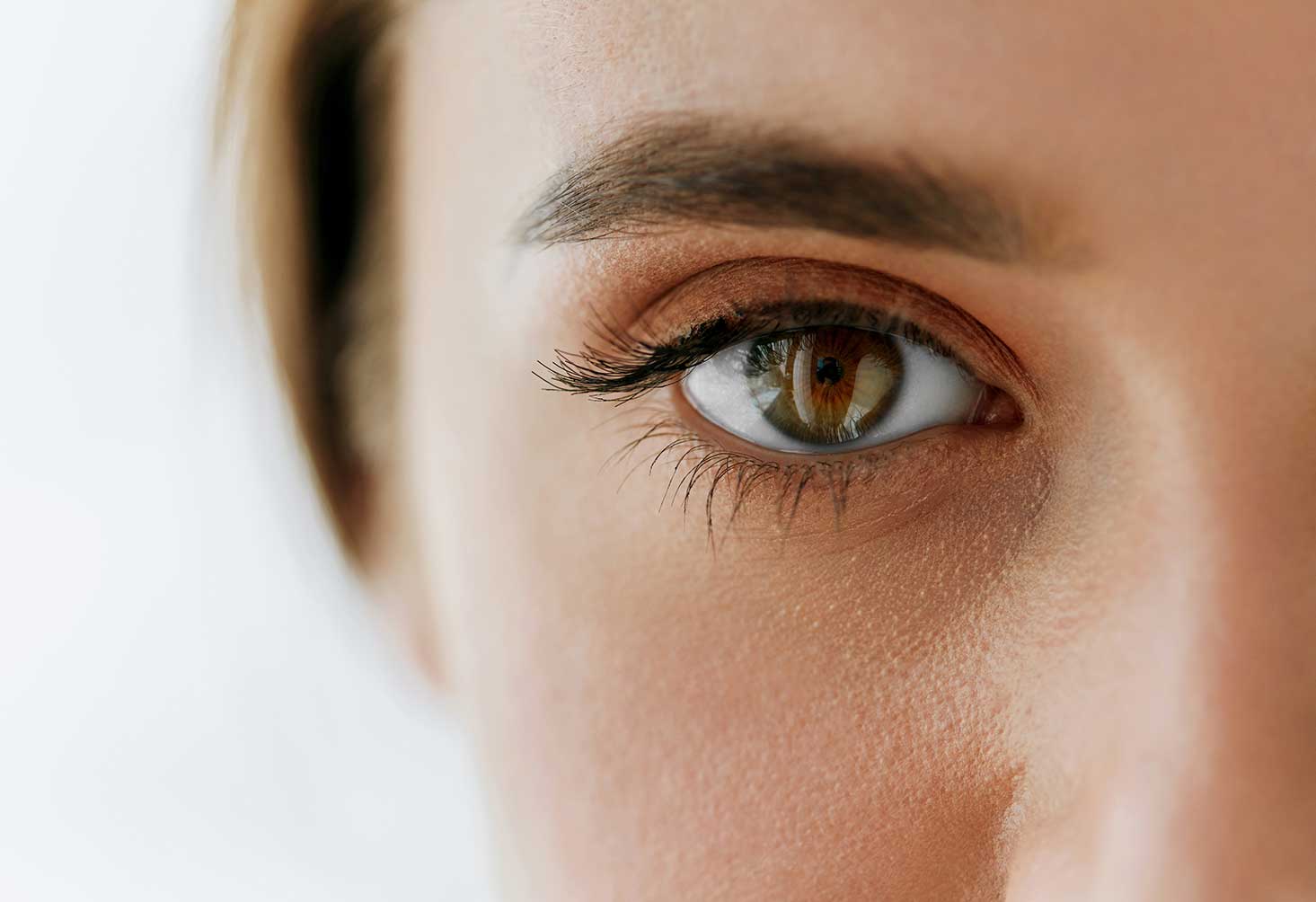 Vision & Eye Health
Continuous exposure to phones and computer monitors subjects our eyes to the damaging effects of blue light. The cumulative exposure to blue light can damage the sensitive cells in our retina. FREZZOR Omega-3 Black & FREZZOR Astaxanthin preserves and supports vision and eye health recovery, improves dry-eye syndrome, and lowers the risk of age-related macular degeneration.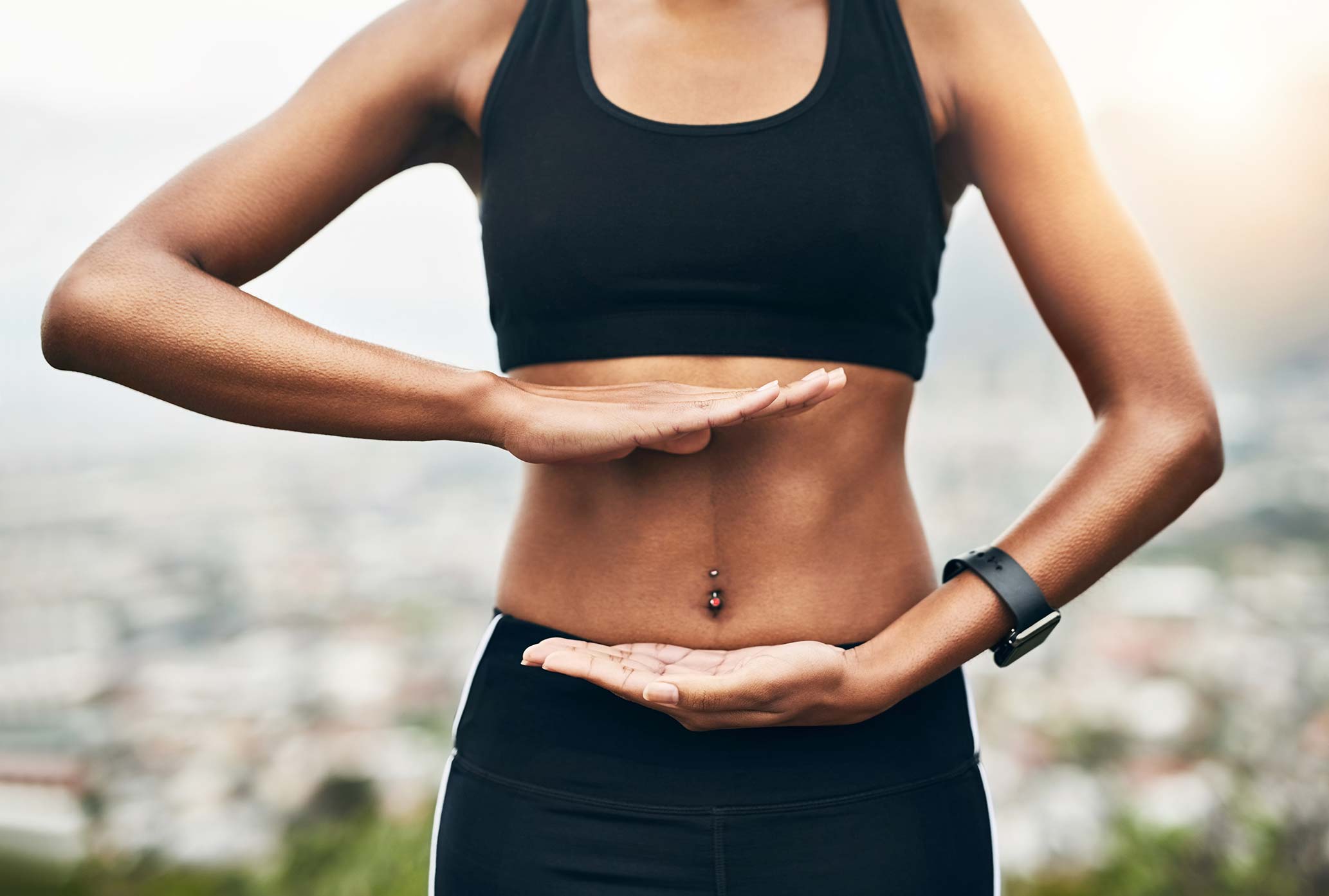 Inner Fitness & Healthy Gut
A hectic, high-pressure lifestyle impacts the quality of our food and overall gut health, leading to low energy and dysfunctional wellbeing. Optimal health generally starts with a healthy gut and well-balanced gut bacteria. FREZZOR Omega-3 Black, combined with whole organic food, clean water, and regular exercise, helps restore optimal health, lift energy, and promotes a healthy weight.
Scientific study published by Trinity Bioactives validates FREZZOR Omega-3 Black 1000% Efficacy
What Makes New Zealand Green Lipped Mussels so Unique?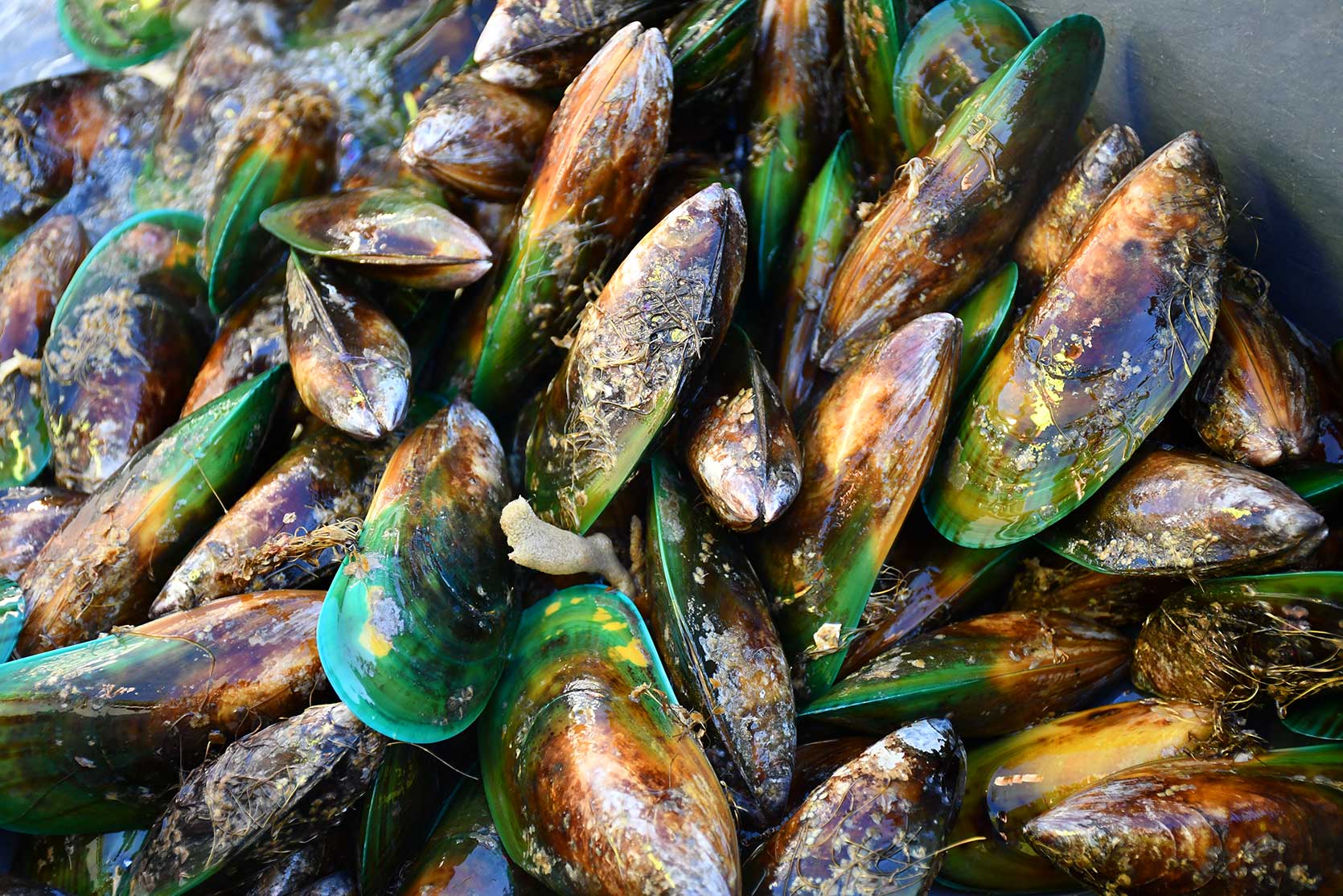 A Natural Oil as Nature Intended It.
FREZZOR Green Lipped Mussel Oil supplement is a wholly unaltered and naturally processed, full-spectrum bioactive marine oil. New Zealand Green Lipped Mussels are grown in the clean, pure, and pristine inshore coastal waters of New Zealand that is sustainable, renewable, and well-managed.

All aspects of the growing and production of New Zealand Green Lipped Mussels are strictly controlled by the New Zealand Government's Ministry for Primary Industries,...
The Benefits of these Unique Bioactive Marine Oils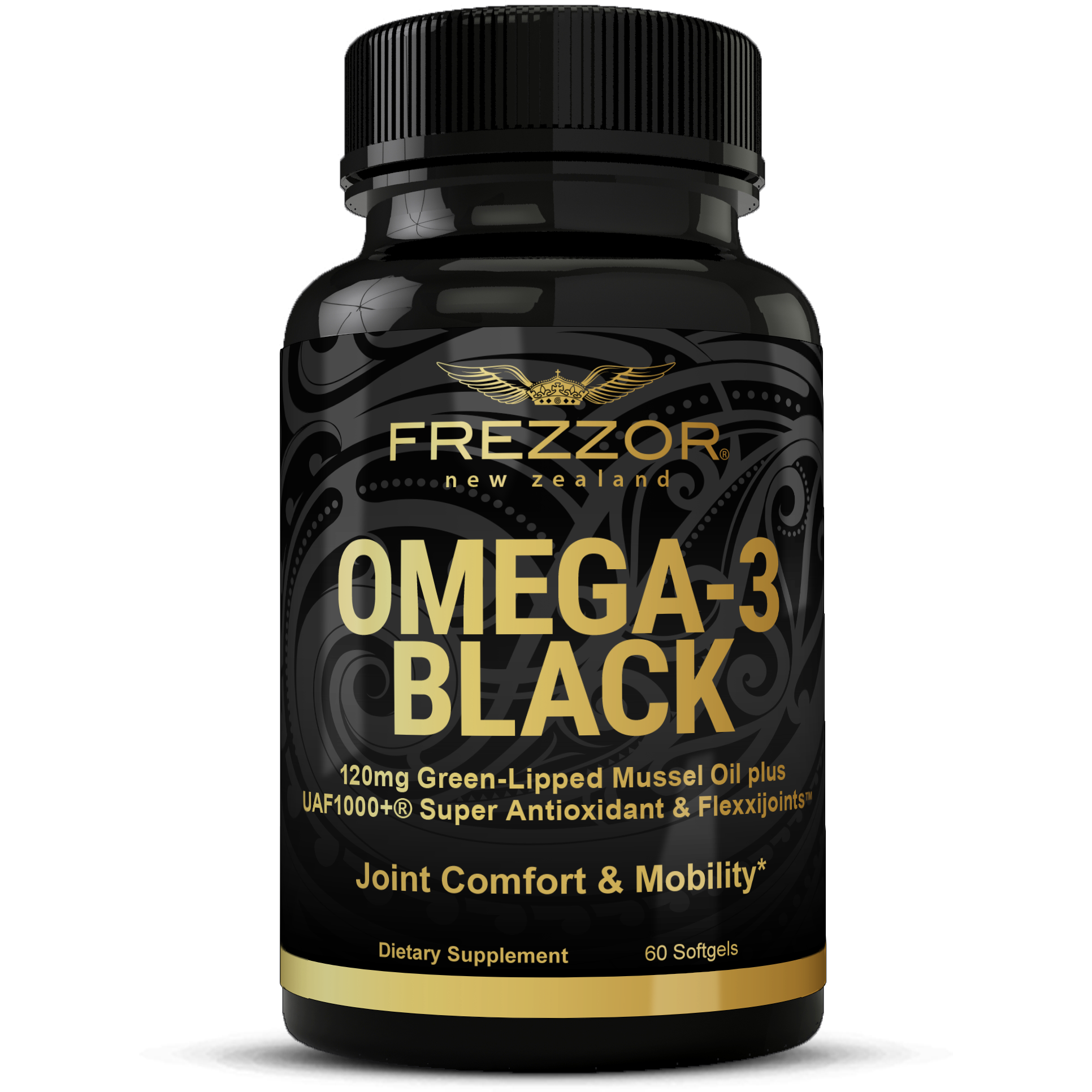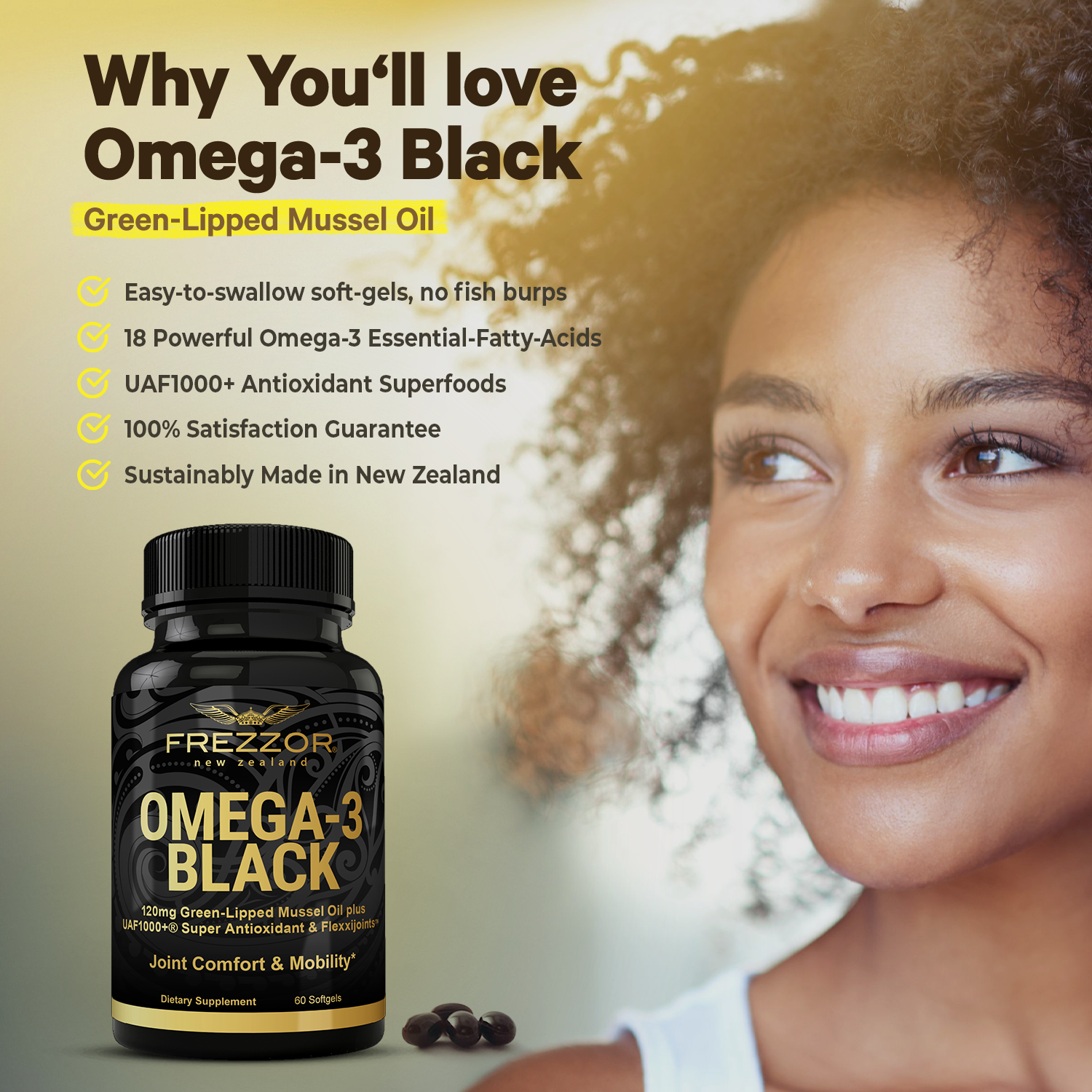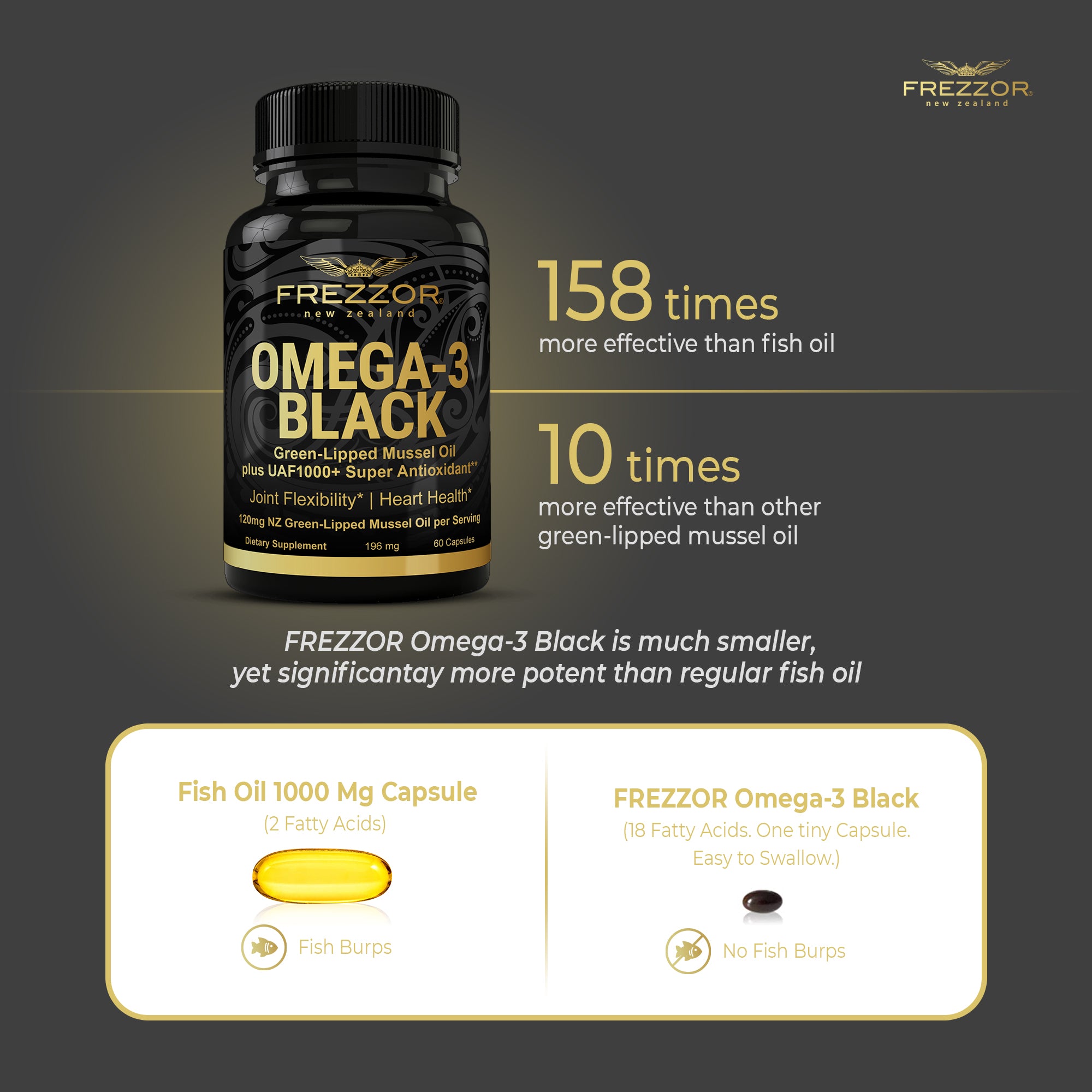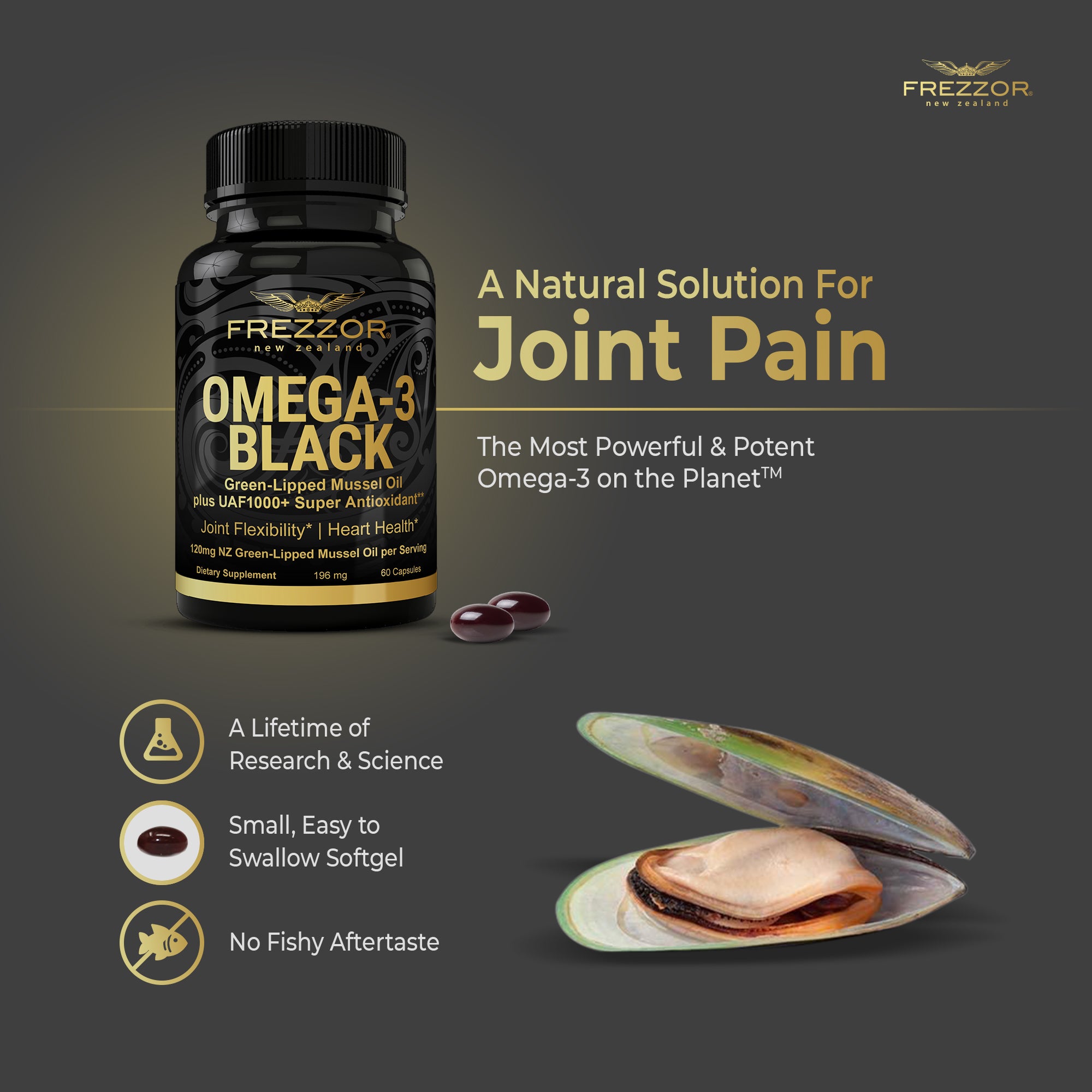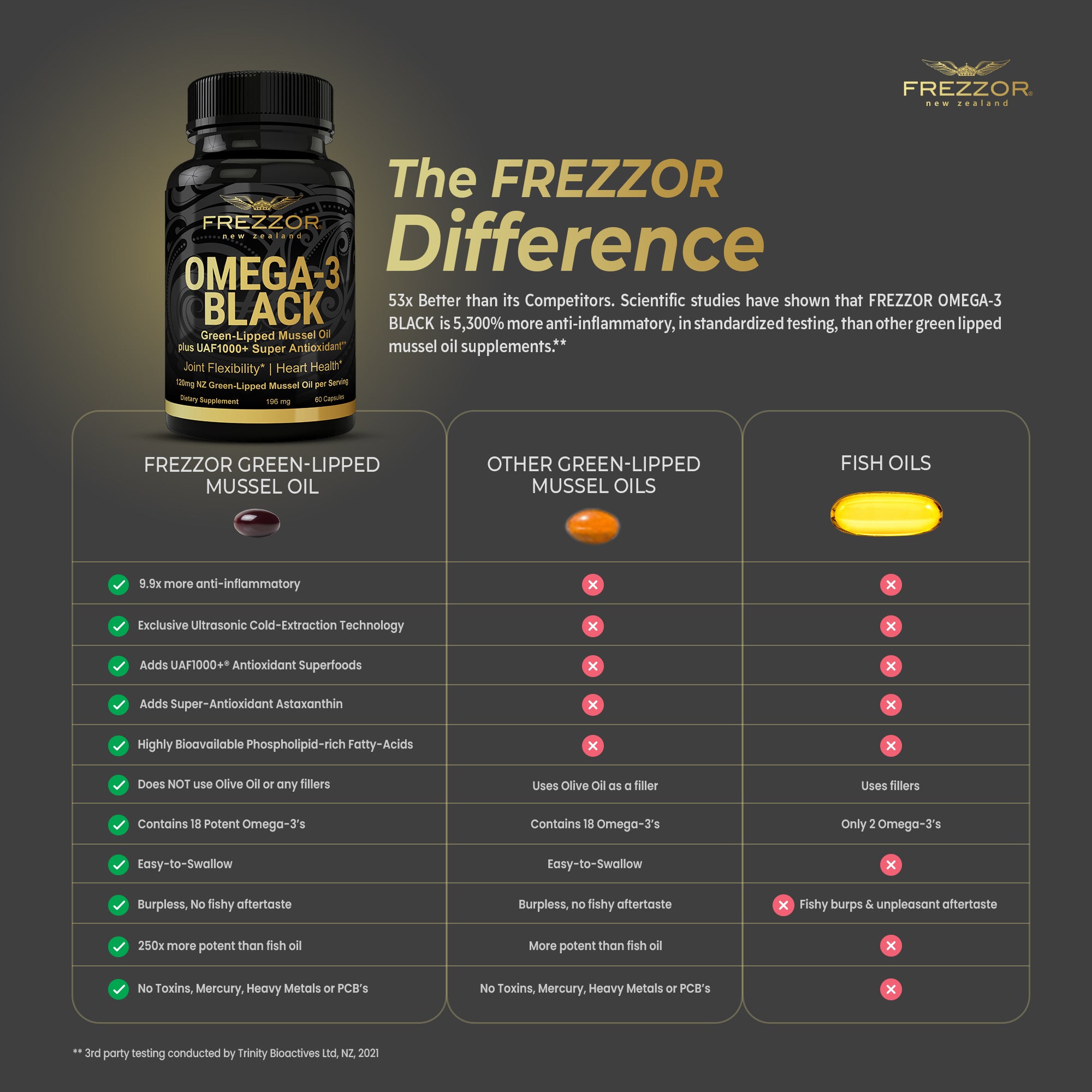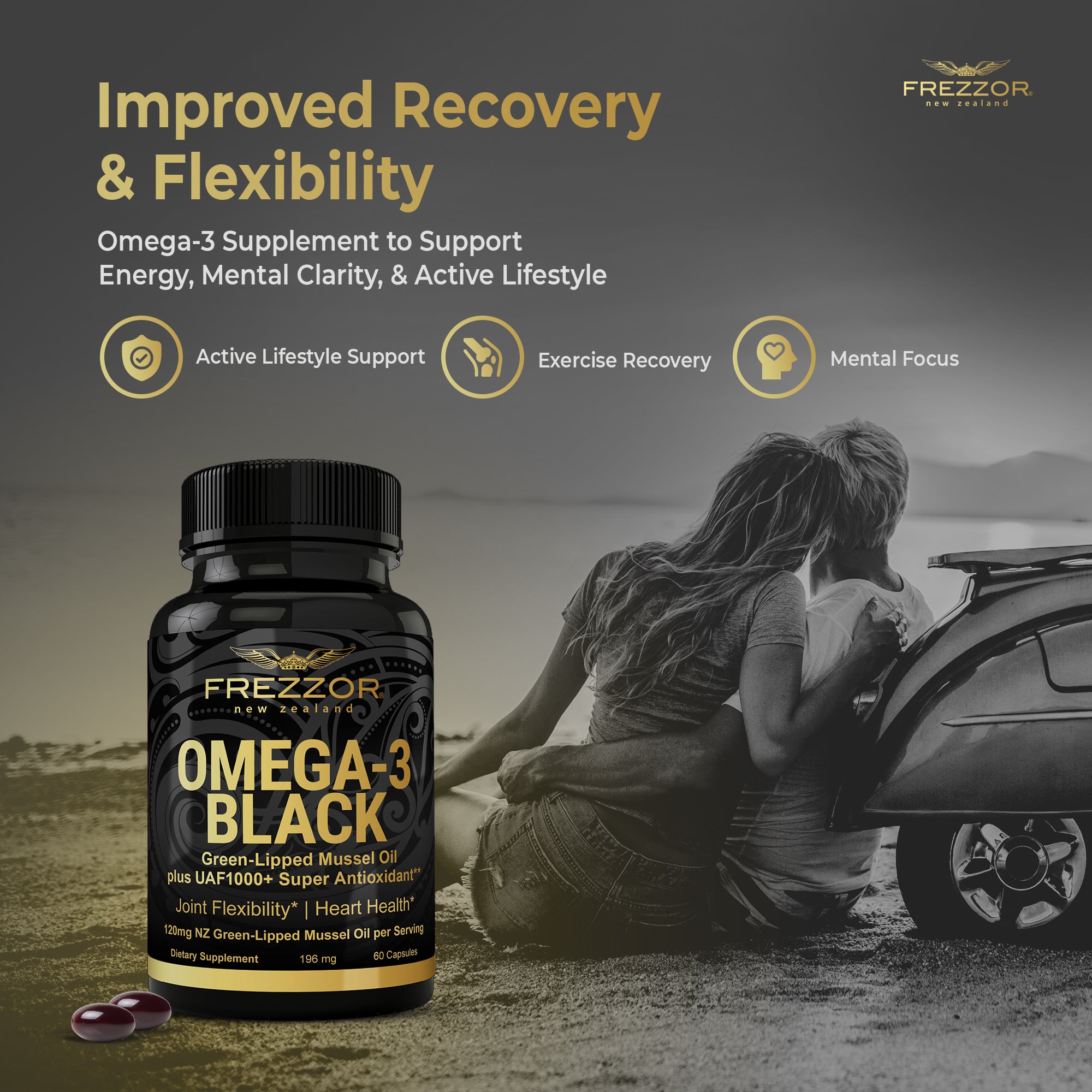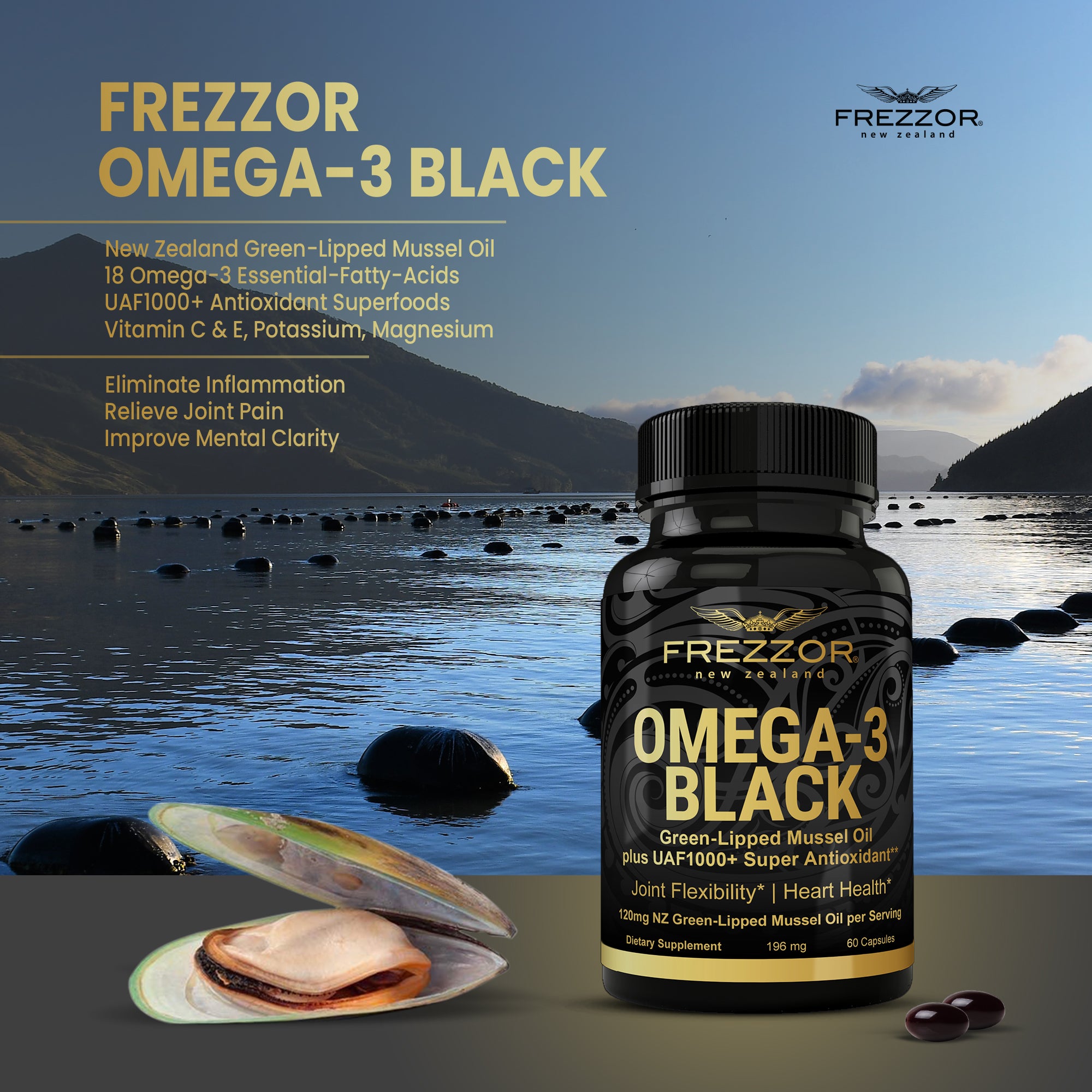 Noel Turner is the Pioneer of New Zealand's Green-Lipped Mussel Industry with over 50 years of experience
We control the entire extraction and production process of the green-lipped mussel oil extract
State-of-the-art patent-pending ultrasonic cold-extraction technology producing the Ultimate Green-Lipped Mussel Oil 1000+

®

 

(UGLMO1000+

®

)
Superior quality and more powerful omega-3 fatty acids
UAF1000+

®

 Antioxidants to greatly increase the anti-inflammatory response
Up to 53 times more effective than standard green-lipped mussel oil
From a sustainable ecologically friendly marine source